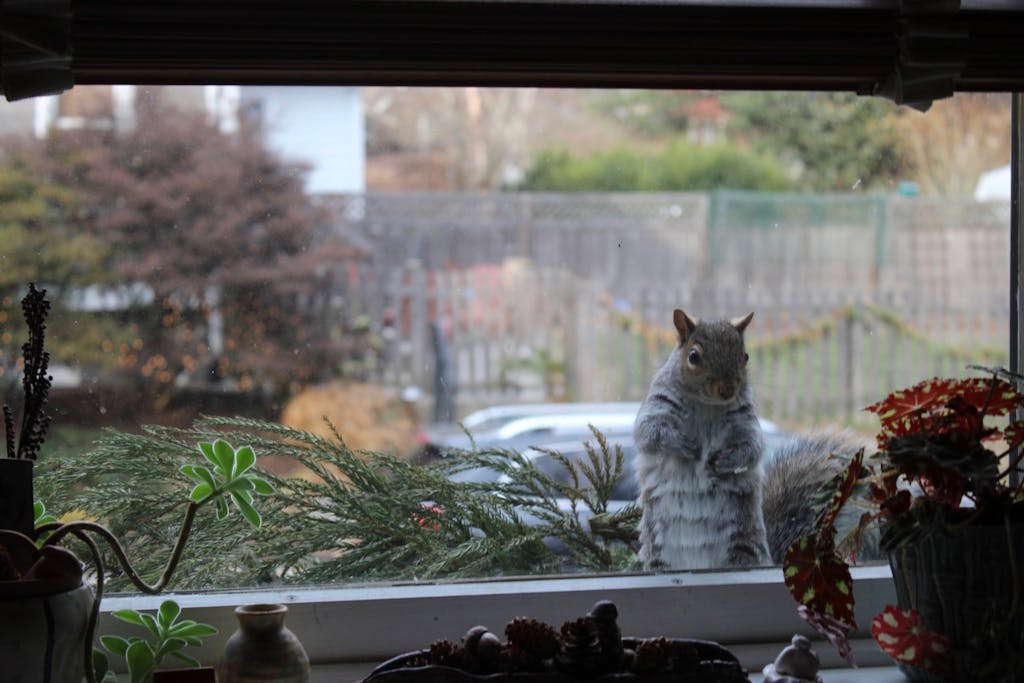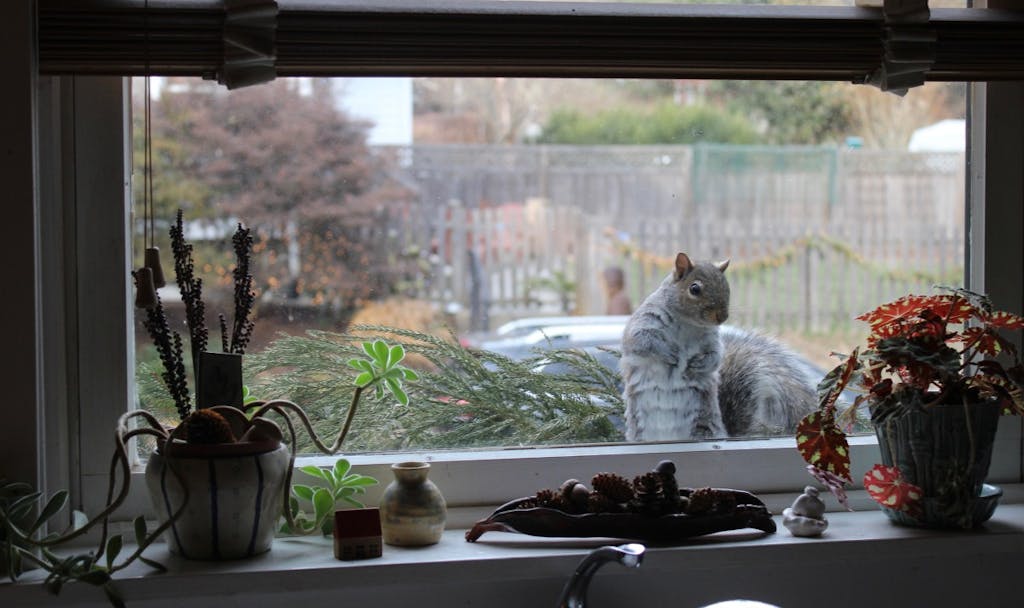 This little guy is still coming around. He'll be 5 years old this spring and comes to visit almost every day.
He'll look for me through the kitchen window to remind me that it's time to meet him on the back porch with some nuts.
He is especially liking cashews these days.
He and Chris still have quite a bond. Earl will sit on Chris's lap and eat right from his hand.
Yesterday we spotted a red tail hawk in a tree across the street. It was feasting on it's prey. We gasped when we realized it was a squirrel!
We were so relieved to have this visit from little Earl later that day. Phew!