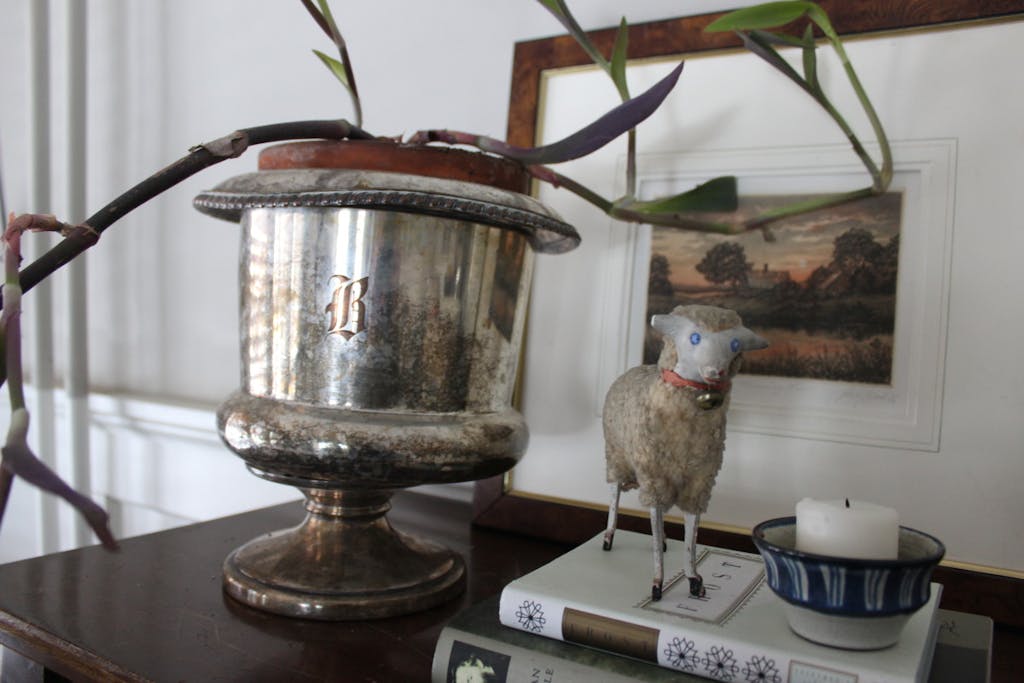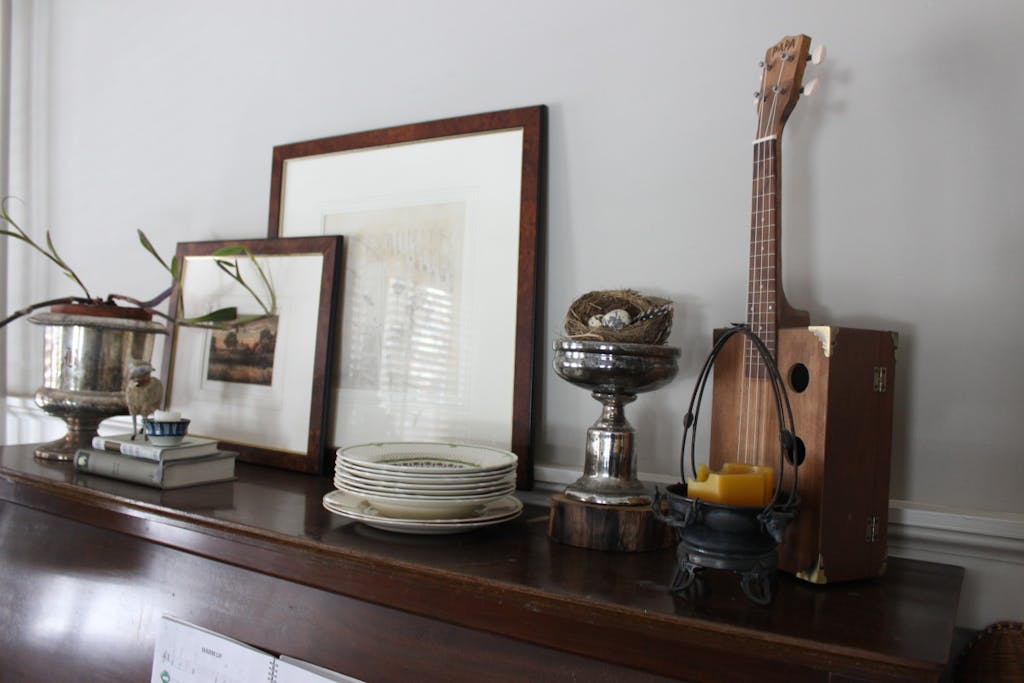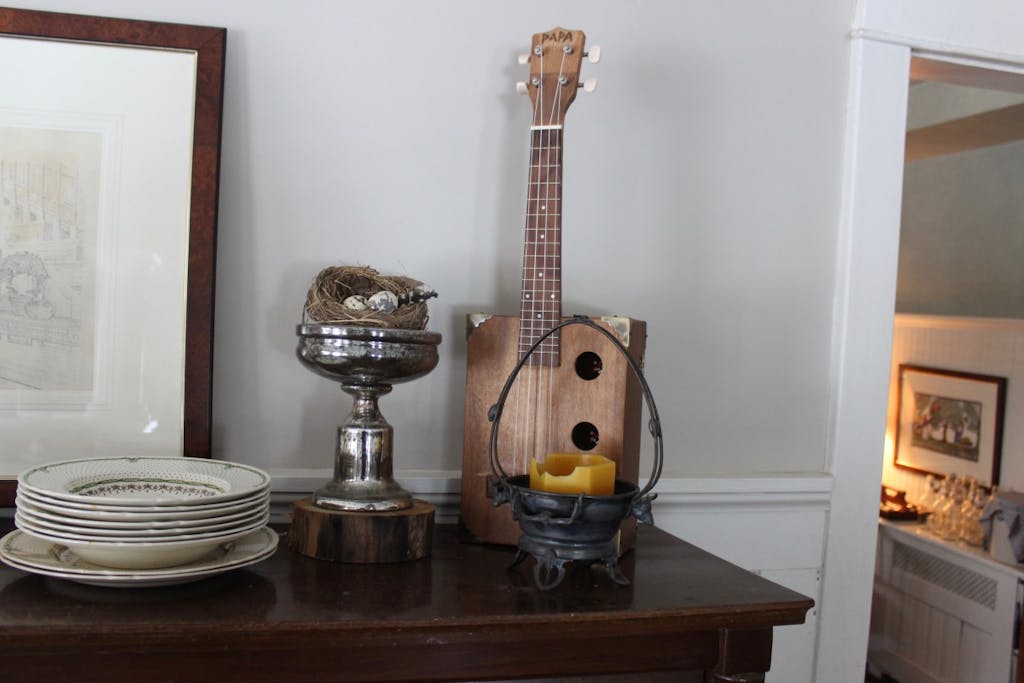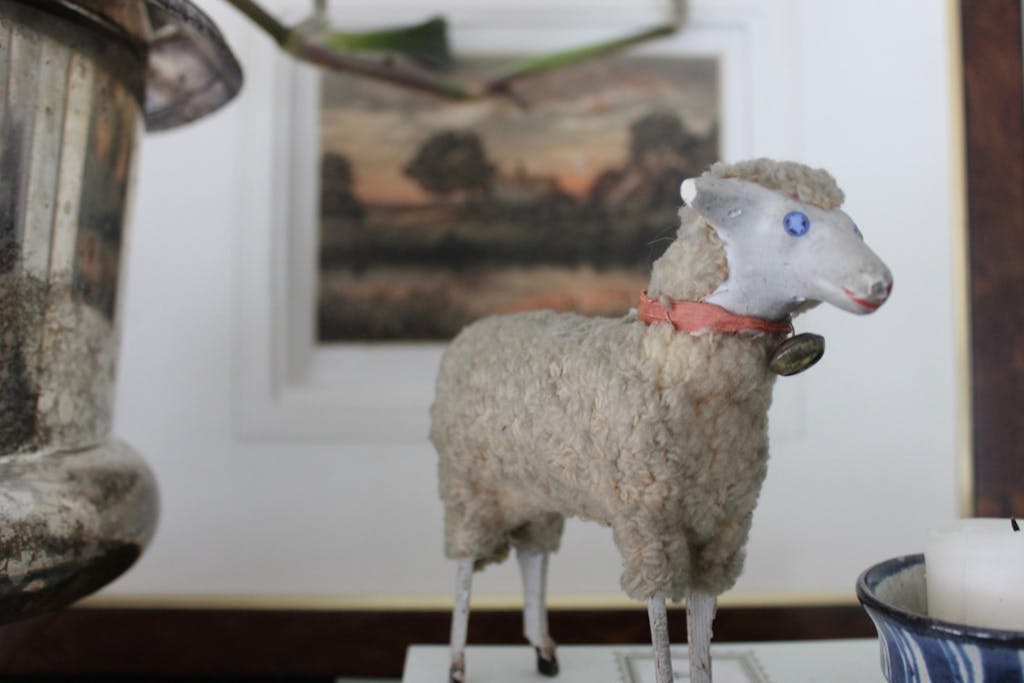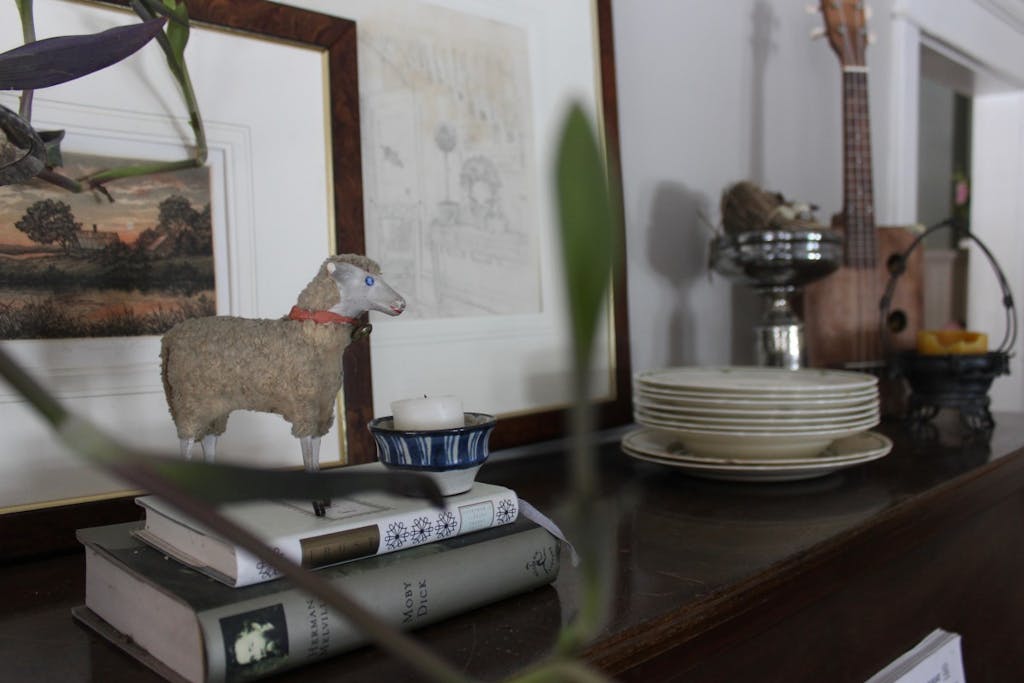 This week's vignette or shall I say vignettes live atop my piano. I wrote about this piano a few years back and am happy to report I still love it here. I haven't played as much as I would like to admit but it works beautifully as a place for vignettes. Because the piano is a centerpiece in our home I like to create little scenes on top that change throughout the  seasons showcasing some of my favorite things that I have either foraged or collected over the years.
Sitting to the far left is an antique silver ice bucket etched with the letter B for Boston (my mother's maiden name) that was given to me by my mom. It holds a Tradescantia pallida 'Purpurea' plant that I overwintered from my window boxes. Next to the ice bucket sits a stack of books (two of Chris's favorites) paired with an antique lamb which I found this summer while away at the lake. Next to the lamb sits a thrifted tiny studio pottery bowl which I use as a votive holder.
To the far right sits my handmade ukulele made by Chris. Next to it sits a mercury pedestal holding a foraged bird nest and feathers with blown out quail eggs. In front of it sits an antique pewter handled vessel which I adore. It is adorned with tiny pewter flowers, bull heads and horns and reminds me so much of this favorite story of mine. Inside sits a handmade beeswax candle made by a friend.
A stack of antique dishes and bowls that get used daily at meals also sits on top along with two prints- a pointillism drawing made by my mom in college and a watercolor titled "The Humming River" gifted to me by my mom.
In tomorrow's post I will talk more about lambs, the month of March and spring inspired decor.