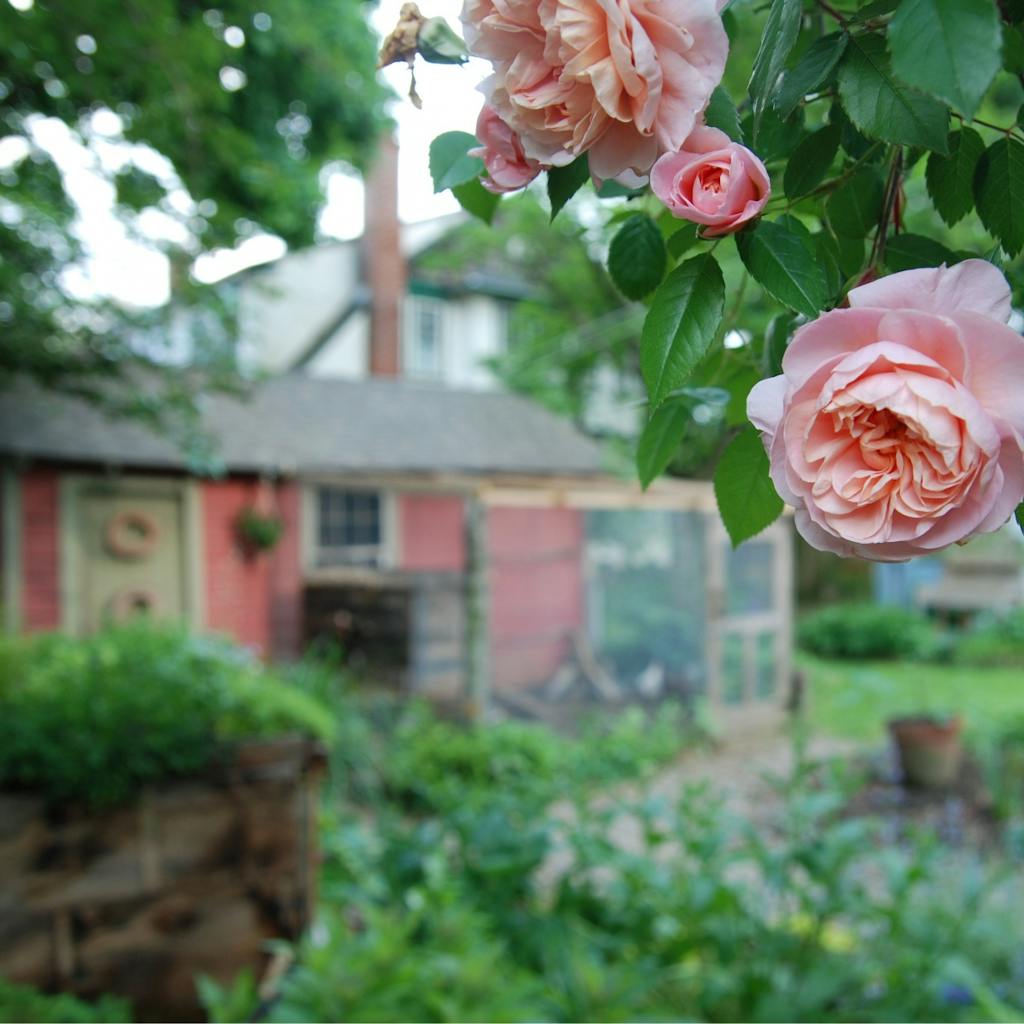 When people ask where we live, we usually reply, "the house on the corner, the one with the chickens." They nod and know exactly where it is.
Situated in the center of a small town, our little home does stand out a bit. We are not your typical house with a manicured lawn and neat little shrubs all in a row. In fact we have no lawn at all; we do have vegetables, herbs, fruit, chickens and rabbits. When we bought our 1200 square foot Arts and Crafts style twin, on a postage stamp size property of 3700 square feet, we thought it would make the perfect little starter home. But 19 years later here we are, still. Over time we began to long for a little more room, both inside and out. Rather than find some place new, we got creative and have realized over the years just how much one can do in a small space.
Here on the corner of Second and Edgemont we strive to create space for beauty and simplicity in all that we do whether it be in our home, in the garden, when entertaining, though celebrations and tradition and in our every day lives.
You can read more about our garden and home over at Tend, a collective blog where I co-write with 4 other gardeners from around the country. I post on Fridays.
About Amy: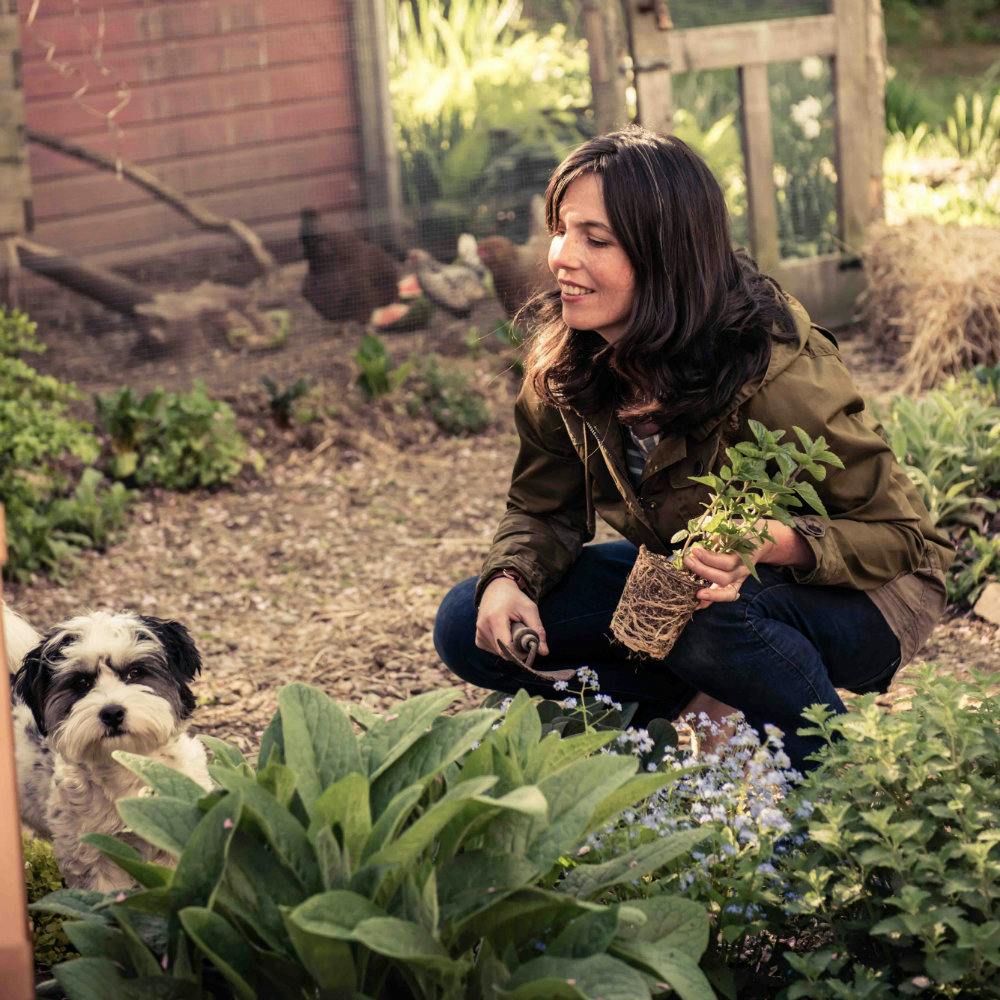 I have studied aesthetics ever since I can recall. As a child I remember pouring over every detail of my favorite picture books, many of which involved home life. My favorite book was , Tilly's House, about a doll who decided to leave a dollhouse where she worked as a kitchen maid to find her own home. On her travels, Tilly found an old wooden box and with the help of a teddy bear made it her home from things collected and re-purposed.
Like Tilly, I have found great joy in making our house into a home. Living in a small space ignites my creativity. I love watching as our home evolves and grows right along with us.
When I am not arranging a vignette or planting in my garden, you may find me hosting a Pie on the Porch party for friends, serving on council for my hometown, teaching a gardening class or marveling at the fact that I am the luckiest wife and mama around.
I think my life is pretty swell.