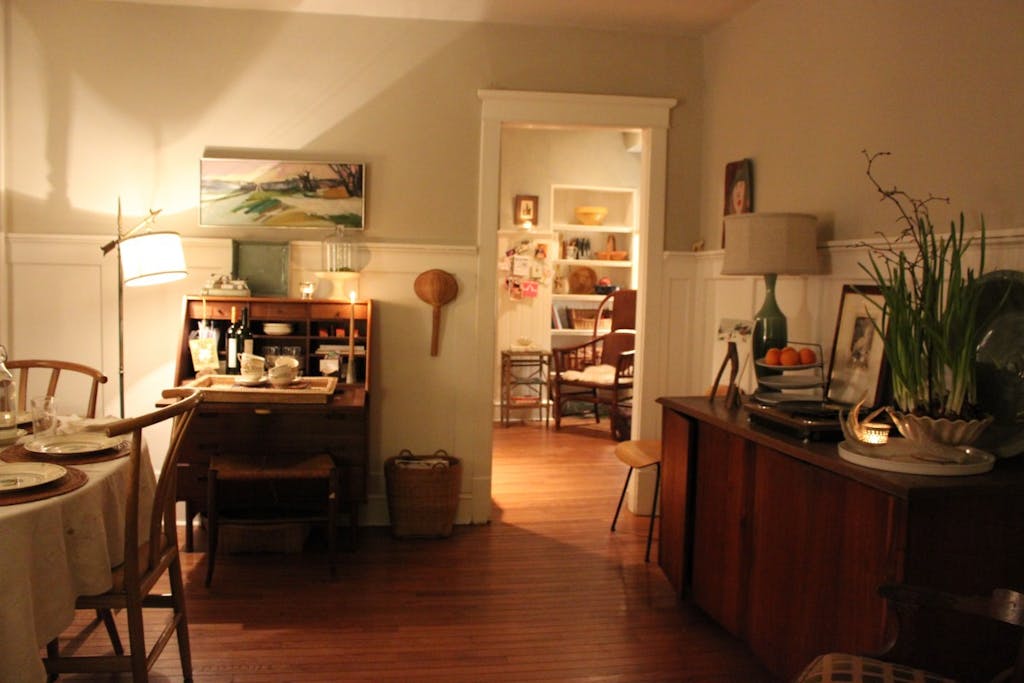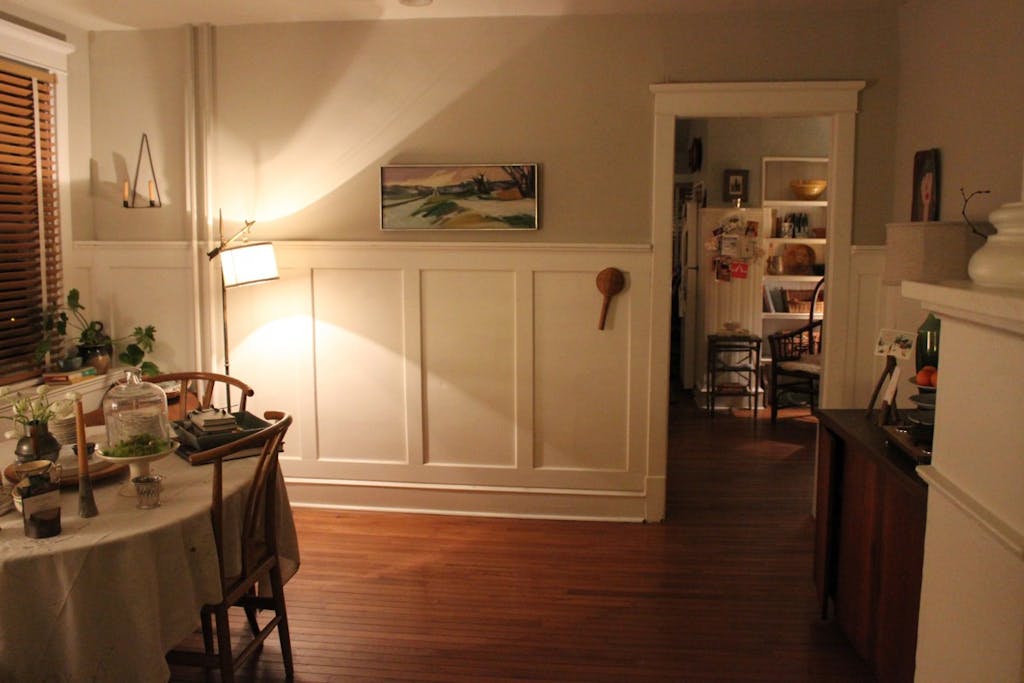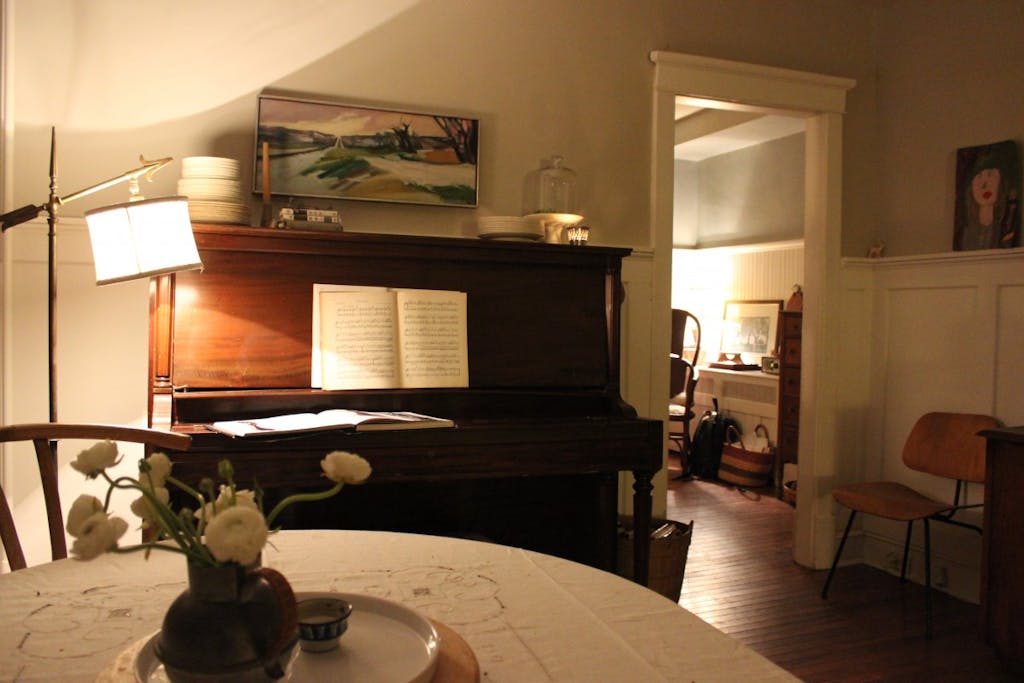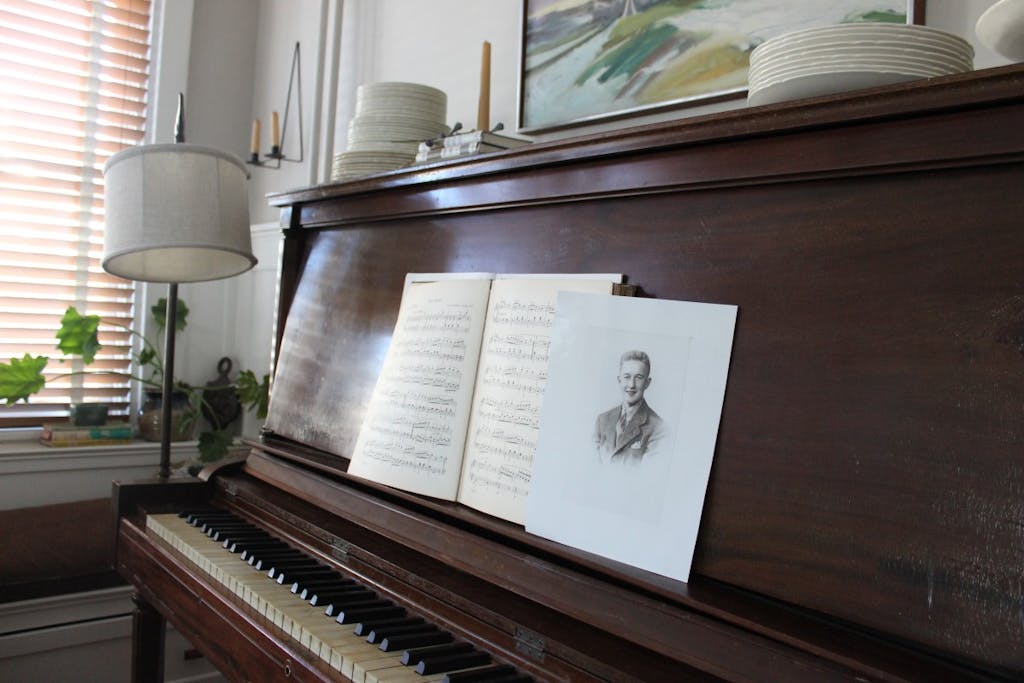 I grew up with a piano. I took lessons and played along side of my Pop as a child. I always loved playing but didn't stick with it.
When Chris and I first moved in we bought a relatively inexpensive piano from Craigs list. I couldn't imagine a home without one. I played a little but then running a farm and raising two babies got in the way and it just sat there untouched unless my Pop came over for a visit or the occasional friend who played. We decided to get rid of it and make room for other things.
A few years back we were given another piano on a long term loan. I was determined to play and get the girls lessons but the long term loan turned in to a very short visit and the piano had to go earlier than expected.
I decided to put the idea of a piano on the back burner and began to fall in love with my open and airy dining room without one. I replaced it with a secretary desk which I used for my every day dishes and it worked well as a serving piece when entertaining.
But a few months back the girls began asking for a piano again. When visiting my cousin over the holidays, Hannah sat down at the piano and asked me to play with her. When my fingers touched the keys I was filled with warm memories of playing with my Pop. I Love Coffee, I Love Tea, Send in the Clowns, One Enchanted Evening and songs from Fiddler on the Roof, were some of our favorites to play and sing together.
When we were in Florida last week I got an email from a friend who was looking for a new home for her piano. I thought about how much I love my open and spacious dining room with my little plates stacked neatly in the desk shelves and was ready to decline but then I thought about my girls, my Pop, learning to play again, a home filled with music and something made me write yes and press send.
It was delivered last night and I am adjusting. I get a little grumpy sometimes when I bring in something new. But I do love it.
It needs tuning and I so do I. Lessons will begin in a few weeks.
After everyone went up to bed last night I sat back and admired the new addition to our home. I dusted it's wood and adorned it's top. I greeted it and sat down to introduce myself and played a few songs.
It felt good and I swear I heard Pop humming along.