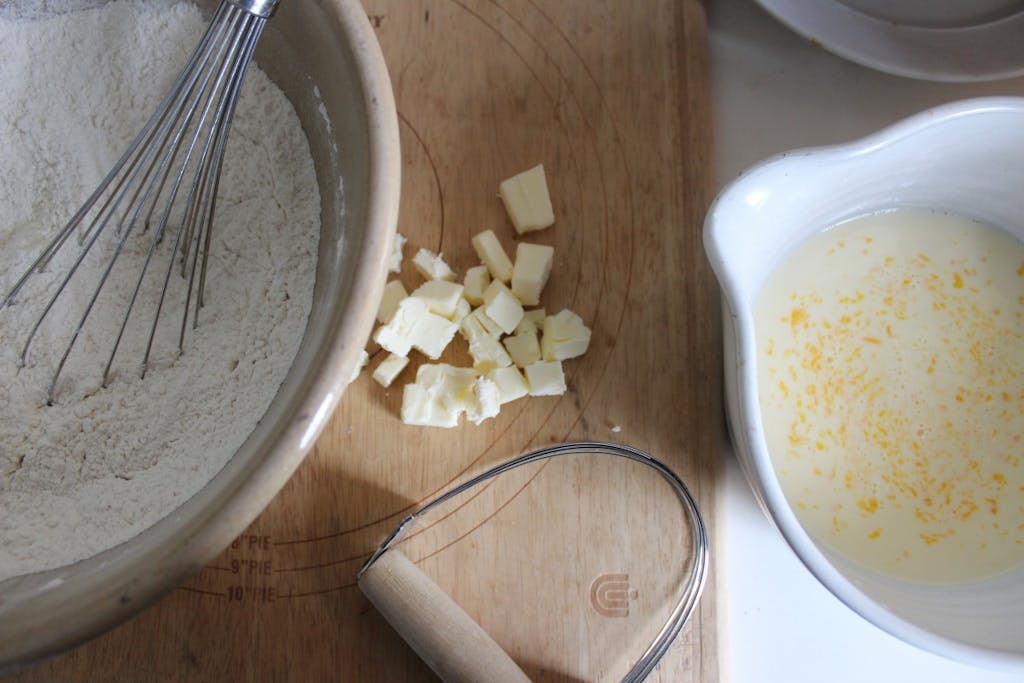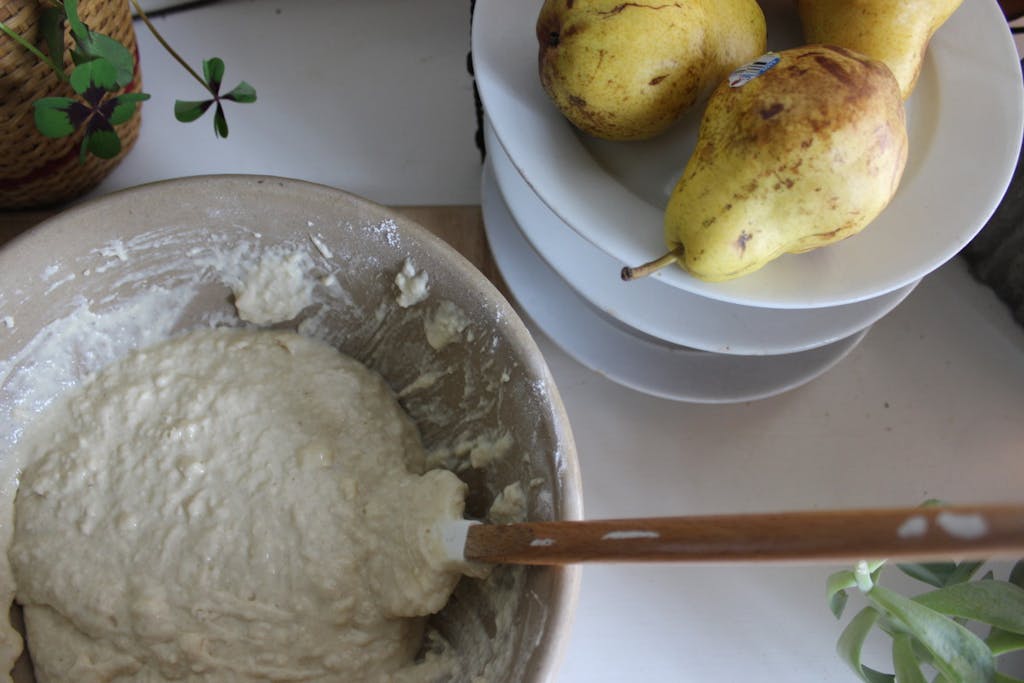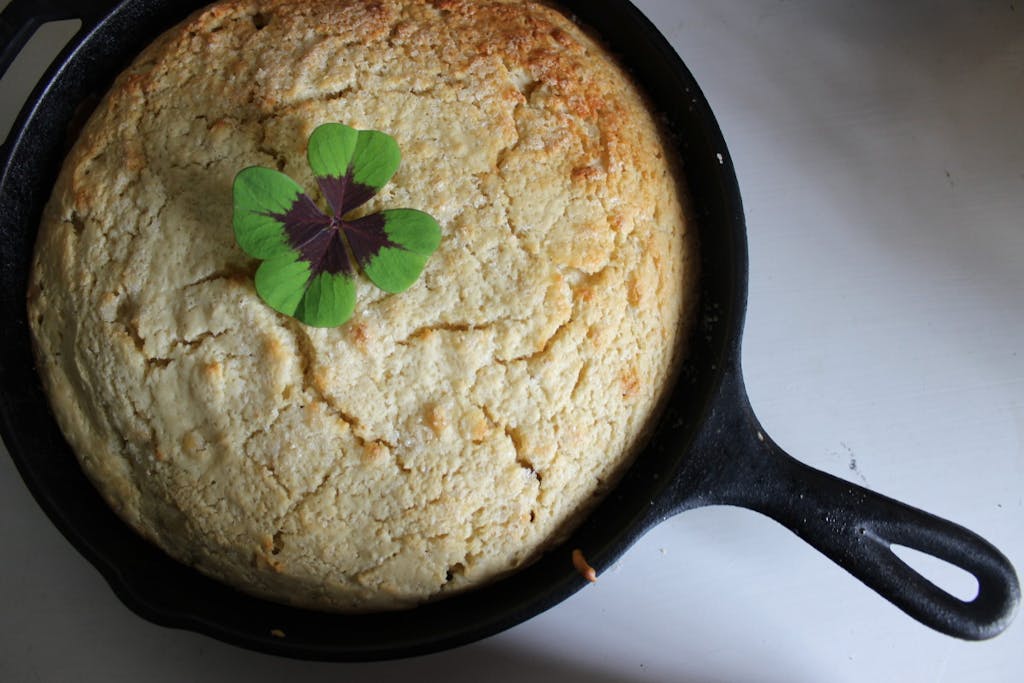 With St. Patrick's day just a few days away I thought I would share with you a recipe passed down by my great grandmother, Sarah McMonigle Jennings. Sarah was my mother's grandmother from Letterkenny, a town in Donegal, Ireland. Sarah died before I was born but I remember her husband, my great grandfather James Joseph Jennings who was from County Mayo. He looked like a leprechaun with his twinkly blue eyes and he had a thick Irish brogue that was hard to understand at times. As a child I remember helping him in his vegetable garden and he always let me blow out his match after lighting his pipe.
According to my mom, this recipe was made for parties and church functions  and was always accompanied with tea (although almost everything is accompanied with tea in Ireland). This is not an Irish soda bread as it calls for baking powder instead of soda. It is very moist and resembles more of a cake with the taste of a scone or as my mother pronounces it, scOn, with a short o. Apparently there is quite a debate on how to pronounce the word scone depending on where you are from. Some argue the proper way to pronounce the word is scone like gone but some say scone like bone. My mother must have only heard her grandmother say it like gone because when asked by my sister recently for the recipe for scone (like bone) my mother replied "I don't know what you are referring to. Oh do you mean do you mean scone (like gone)?" It's a running joke now in our family (sorry Mom).
When researching about the proper pronunciation I stumbled upon this little rhyme which made me giggle.
I asked the maid in dulcet tone
To order me a buttered scone;
The silly girl has been and gone
And ordered me a buttered scone
Scone
4 cups flour
1/4 cup sugar
4 teaspoon baking powder
1/4 cup cold salted  butter
2 eggs
2 cups milk
Preheat oven to 400 degrees.
Grease a 8 or 9 inch skillet with butter.
Mix sugar, flour and baking powder. Work in cold butter with a pastry cutter or knife until pea sized.
Whisk together eggs and milk and pour into dry mixture.
With rubber spatula mix until just combined (the dough will be wet).
Pour batter into skillet and lightly sprinkle with sugar.
Bake for 1/2 hour or until golden brown on top.
I make this bread plain (because of some picky eaters around here) but grew up eating it with both raisins or currants and caraway seeds.  
To get you in the Irish mood…
A beautiful Irish legend.
A favorite I grew up singing along to.
Anything played by these guys.
The Bodhran!