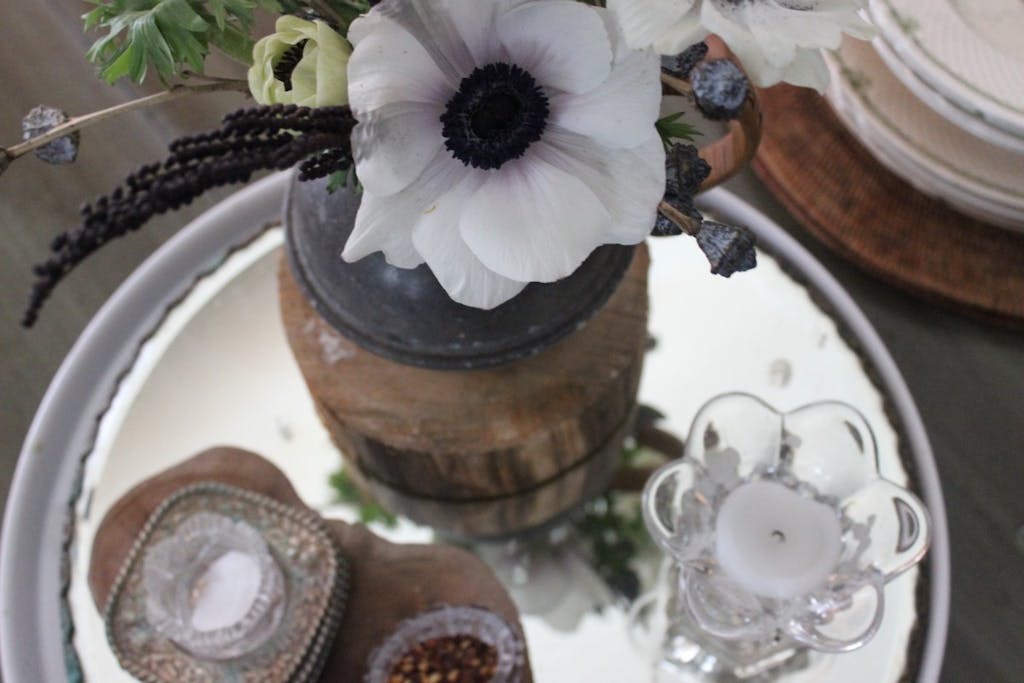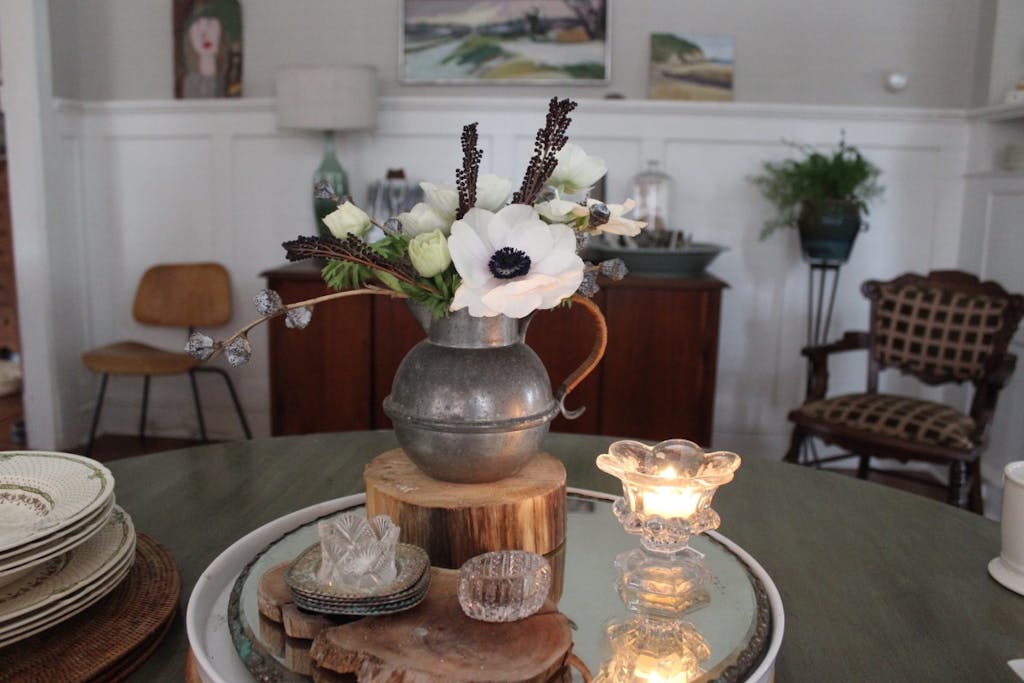 This week's vignette sits on our dining room table.
I am a true believer in keeping dining tables clean and clear of clutter and debris. Being able to sit down to do work, or set the table to eat a meal is so much nicer when there aren't piles of stuff to move out of the way.
A vignette in the center of the table sets the tone of a sacred space. In places where you visit often, especially where you might work or eat meals, they  create a sense of peace and calm.
This grouping sits upon a wooden lazy Susan. We like to spin it around to pass condiments, herbs and spices.  A white dish with an antique vanity plateau mirror sits upon the lazy Susan to dress things up a bit. I  love how the mirror reflects the candle light in the evenings.
I always have a fresh bouquet of flowers on the table. At this time of year I use mostly store bought but as the seasons change, posies made from my own garden begin to appear. This one is made up of  store bought Anemones, Silver Bell Euculyptus pods (left over from Christmas decor) and some foraged Sensitive Fern seed heads.
The antique thrifted pewter pitcher sits upon a slice of wood to give height and some rustic flare.
Sitting atop another slice of wood lives a set of little pewter dishes holding a crystal salt cellar. A second cellar holds hot pepper flakes.
A small glass vase holds a votive candle. Lighting candles makes the ritual of meal time that more special.