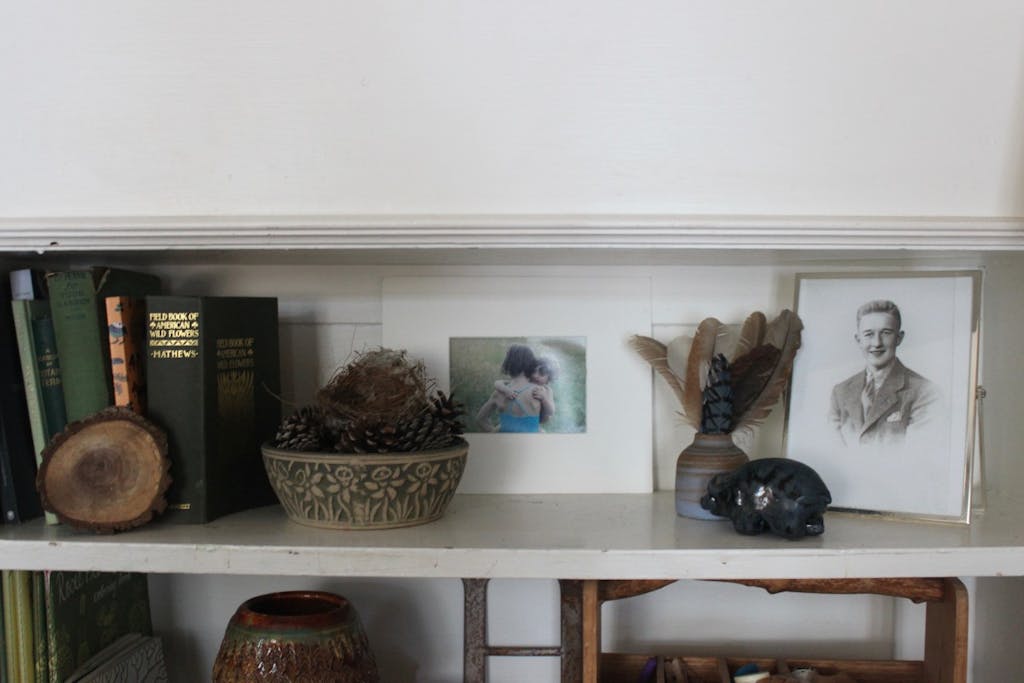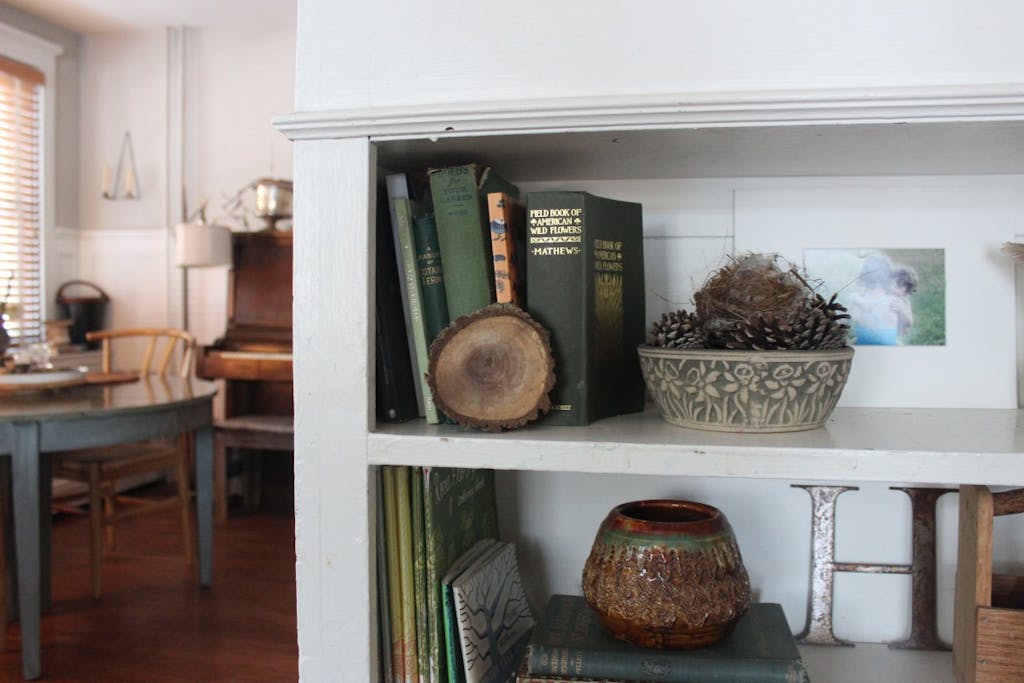 This week's vignette is one that lives inside one of my built-in bookcases. Since I am a bit of a vignette-aholic every shelf in the bookcase contains a vignette but I'll focus on this little top nook for now.
Like I mentioned before a vignette can tell a story.  This particular one tells a story of our love of nature with several bits of the natural world found on walks and hikes , antique gardening and nature books, pottery and photographs.
I have been collecting antique gardening books since back when I was in college studying horticulture. I loved to hunt through used books stores and library sales for both myself and my mom who has an impressive collection herself. The pictures and drawings are so beautiful and I am always drawn to a pretty cover.
A slice of  black walnut adds texture against the books and can be used as a coaster.
The daffodil pottery bowl holds a wren's nest that sits upon a group of foraged pine cones. I found that little nest walking Harry one morning. It was just sitting on the sidewalk. It has bits of sweater lint woven throughout.
One of my favorite photographs of Hannah and Norah from a past camping trip leans behind the bowl.
A little handmade pottery vase holding an assortment of found feathers (including some from our own hens) sits next to a little clay bear made by Hannah.
And an old black and white photograph of Pop when he was sixteen watches over the little scene.