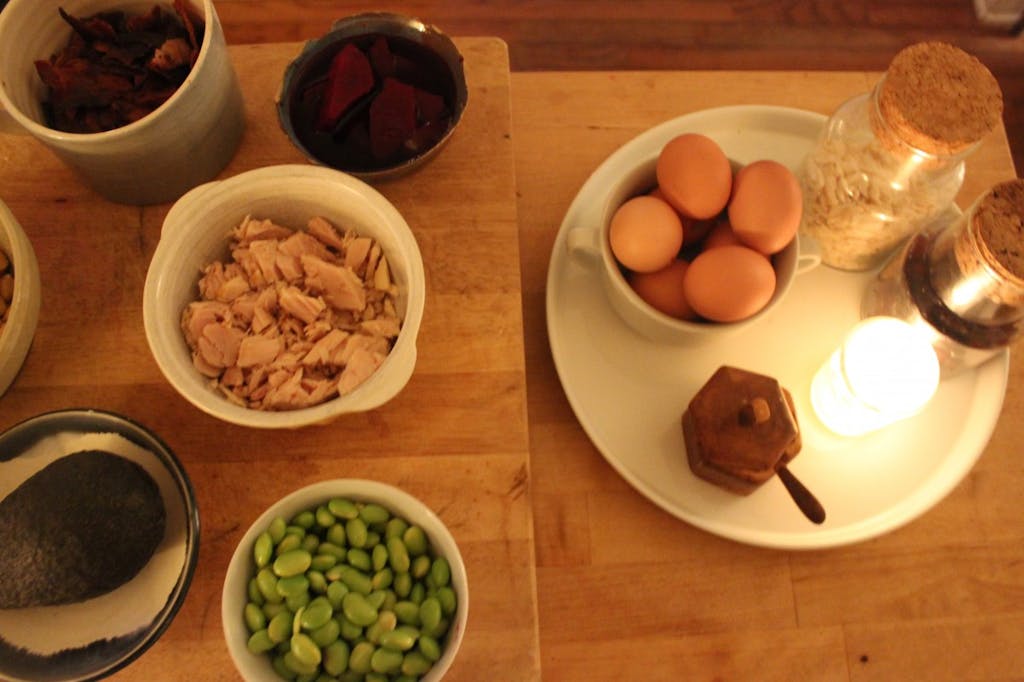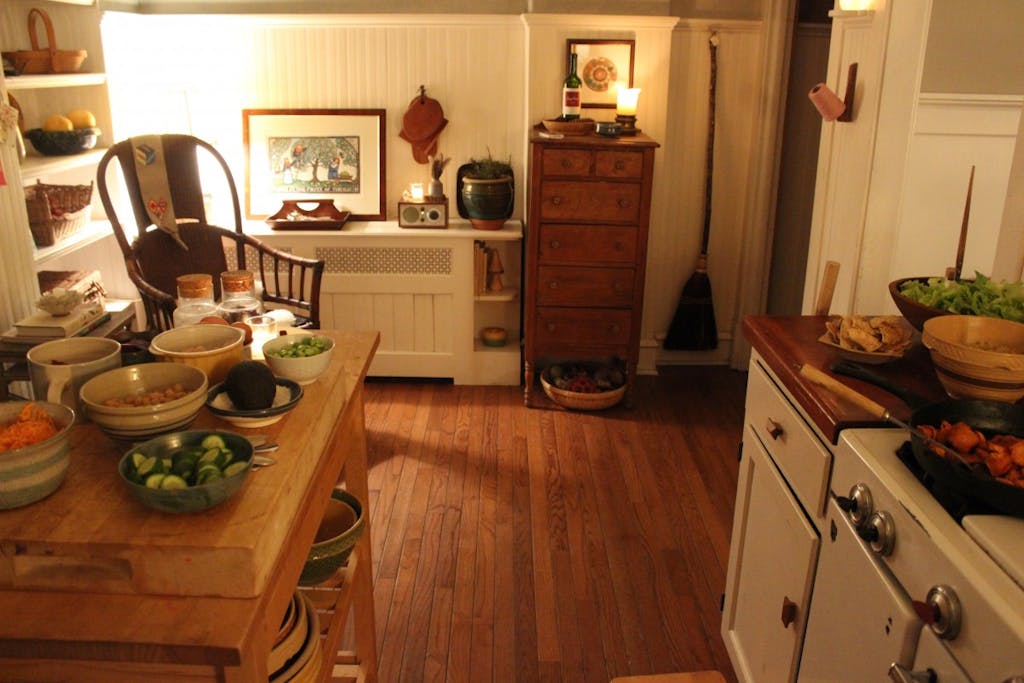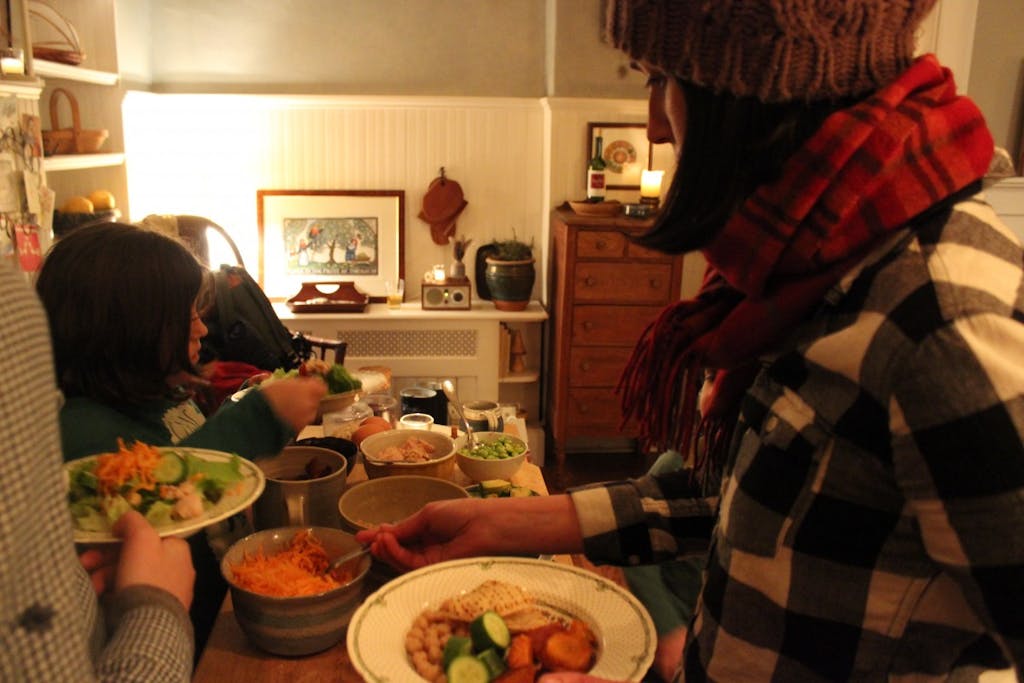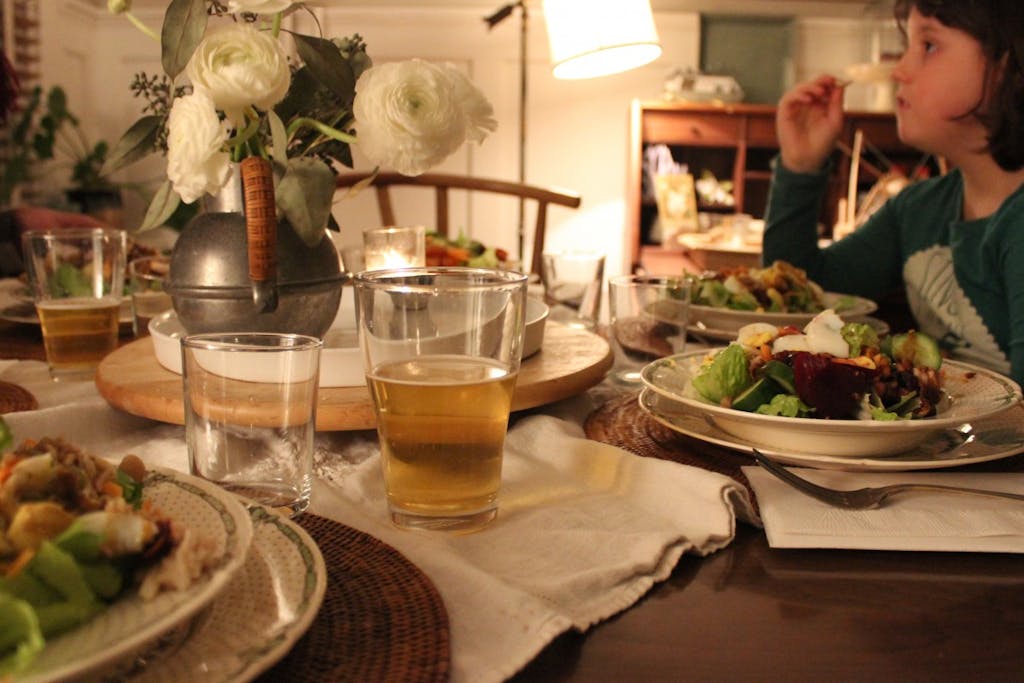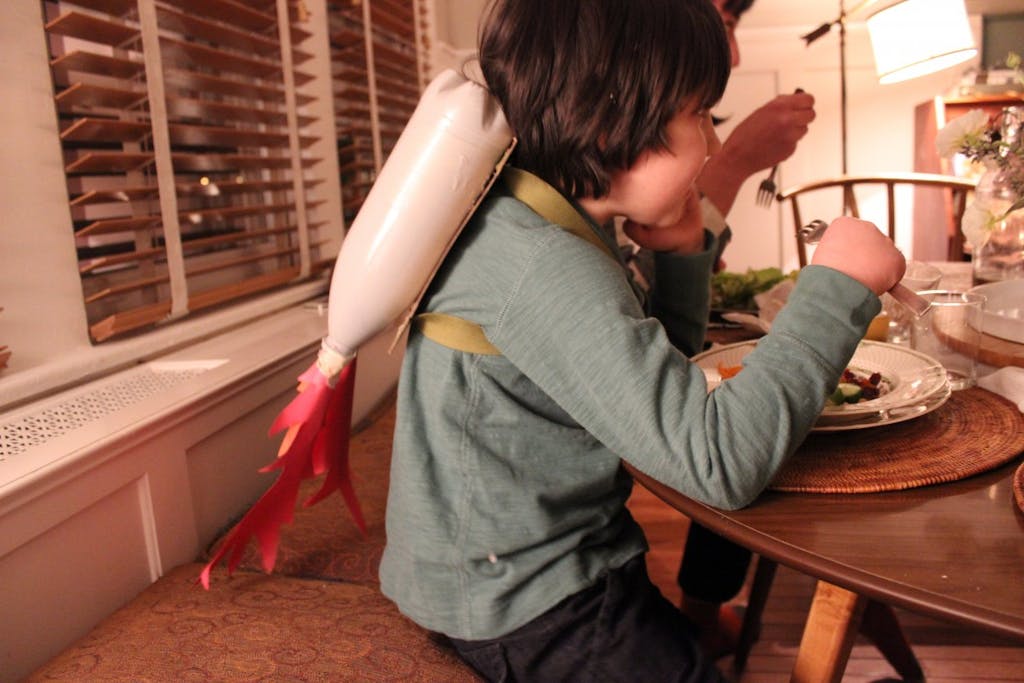 Last night was dinner with Izzy and it was my turn this week.
I have written before how we love salad bar night around here and it's even more fun when we can share it with guests.
Last night I put on the works and served an array of toppings including bacon, avocado, shredded carrots, cucumber, pickled beets, hard boiled eggs, slivered almonds, dried cranberries, tuna, garbanzo beans, edamame and quinoa.
I roasted an entire cast iron skillet of sweet potatoes doused in coconut oil and made a batch of pita chips.
It's so much fun setting the bar up but it's just as much fun seeing everybody's creations.
And there is always a trip back for seconds.