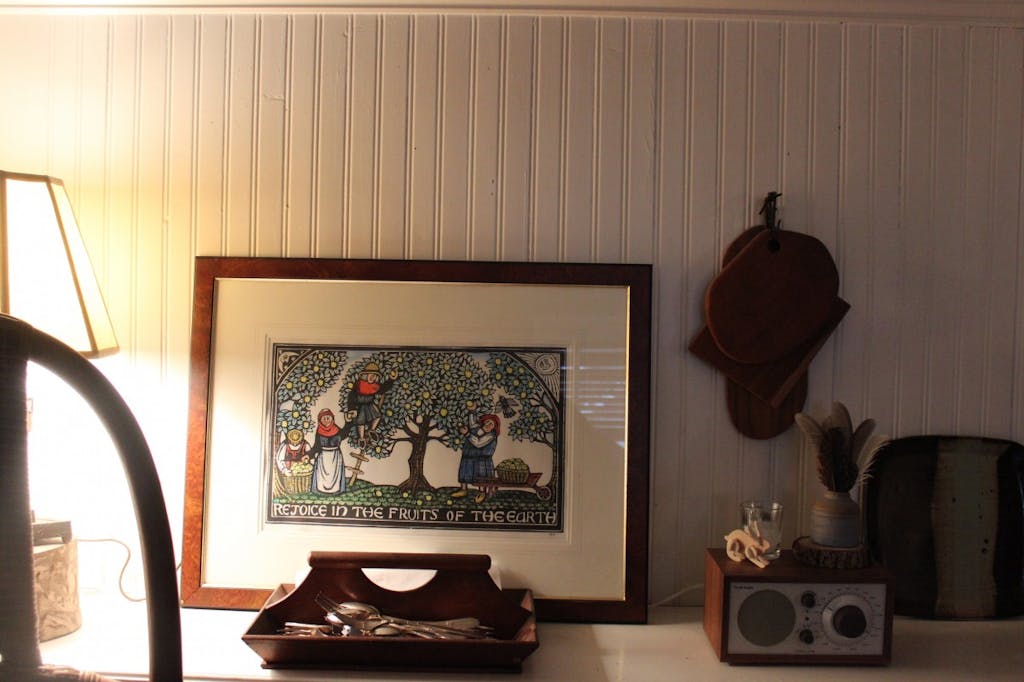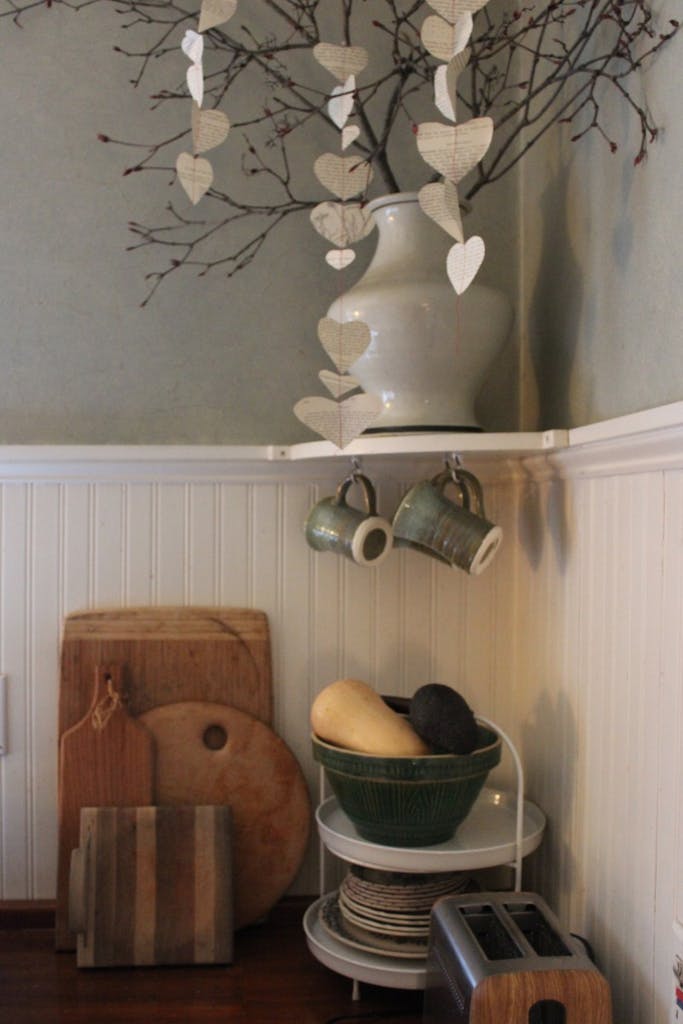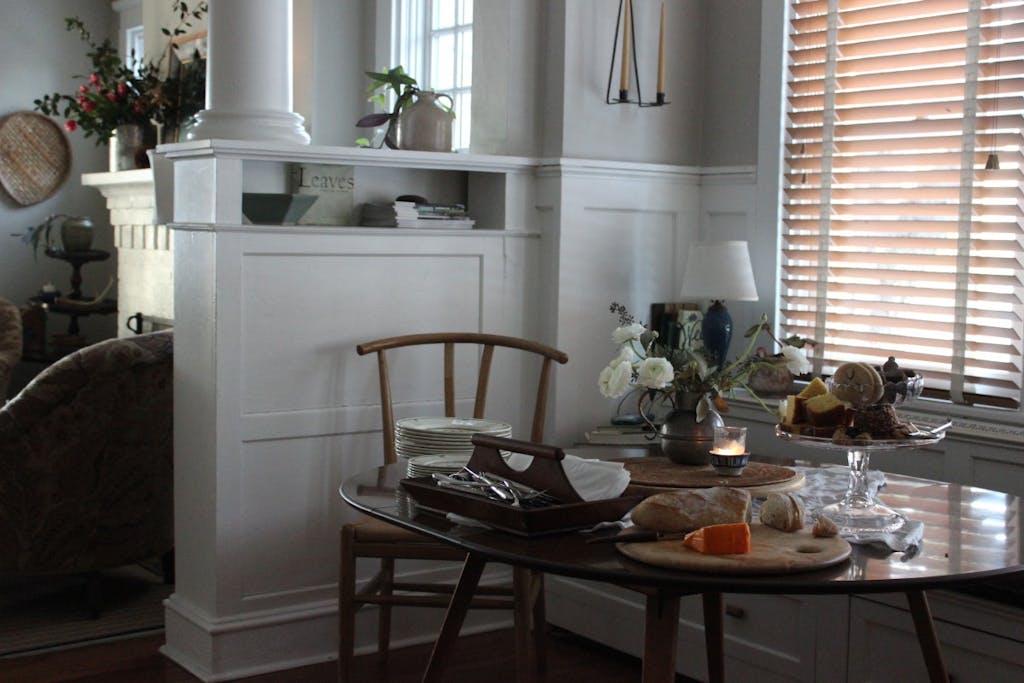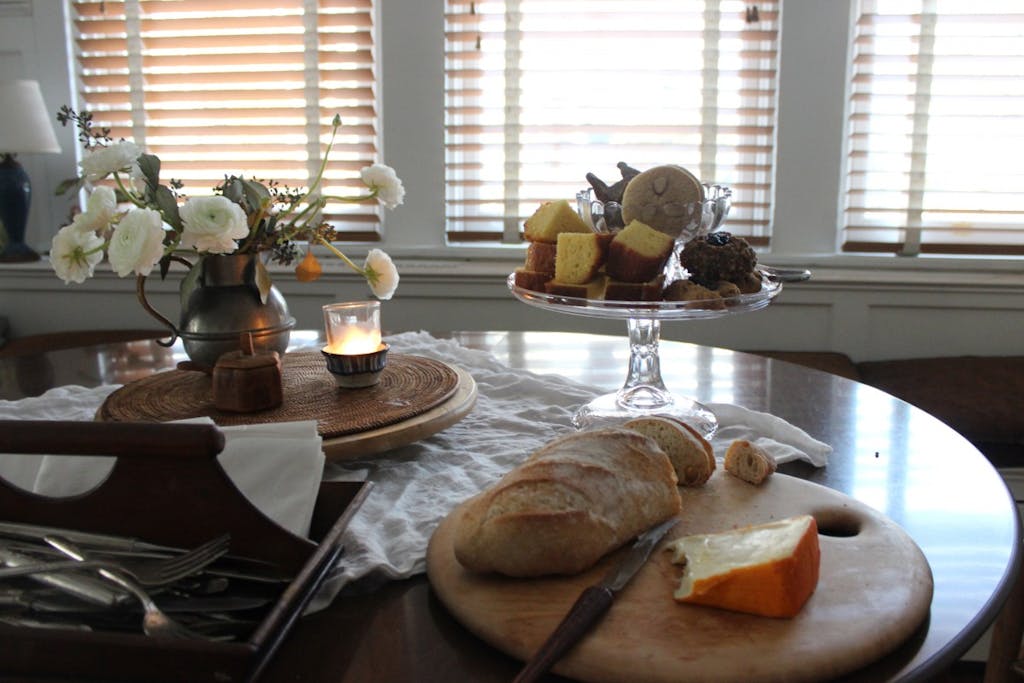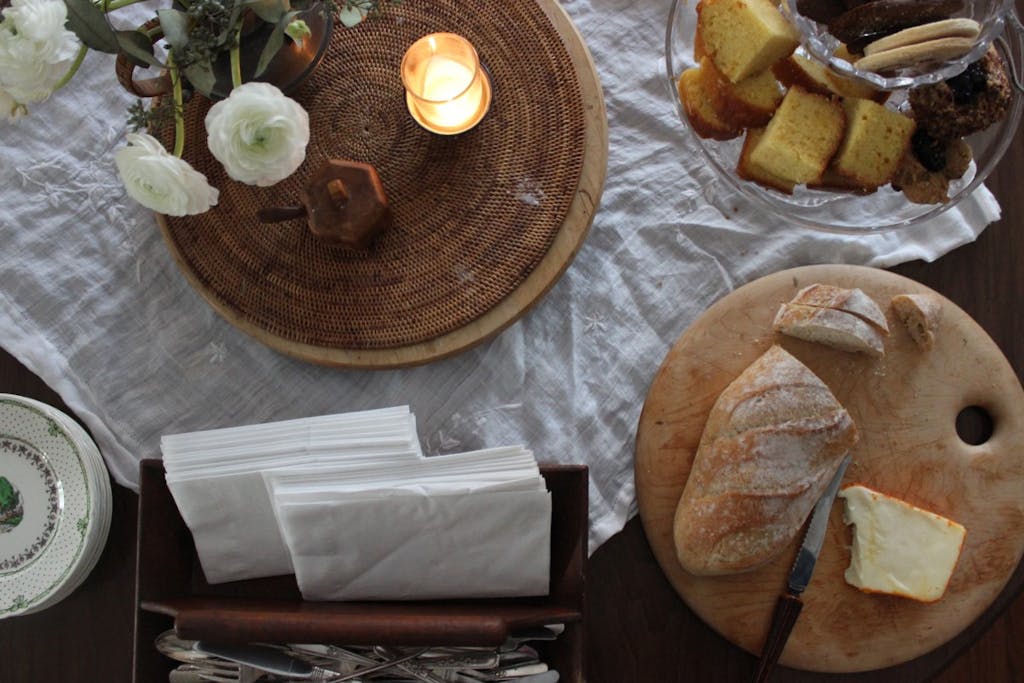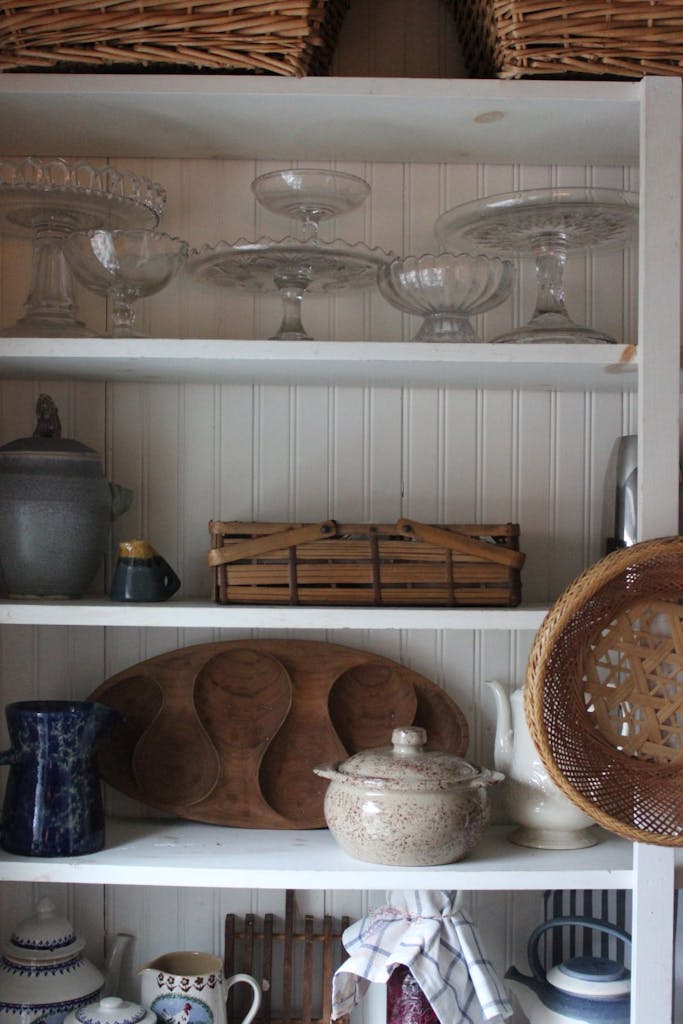 Yesterday as I was preparing and setting up to host a few lady friends for a gathering I found myself in a rhythm. I truly love to entertain (maybe that's where Norah gets it) and have found a routine that I seem to follow as I primp my home for guests.
I always rely upon a few items when entertaining. The tools I use for parties and gatherings are part of my every day decor. I don't have to rummage through cabinets and closets each time I entertain. Because I buy things that I find beautiful and that I truly love, these items are always out on display and easily accessible.
:: My glass pedestals (all thrifted) live on the top shelf of my open pantry. I have a variety of heights and sizes and love how they look all displayed together. Pedestals look beautiful all on their own holding a cake or quiche or towered on top of one another with cookies, bars and chocolates. I find a table presenting foods at varying heights is pleasing to the eye.
:: Cutting boards, many of which were thrifted, are daily essentials in my kitchen. They live stacked up against one another on my counter top and I have a few hanging up almost as artwork around the kitchen. They are all easy to grab and I find myself reaching for them every time I entertain. They work great for anything that needs to be sliced or forked like meats, fishes and cheeses. I like to add a few bowls with olives and nuts on top. Remember this big cutting board I made! I have a variety of shapes and sizes and love the organic feel they bring to the table.
:: I adore my antique cutlery caddy (thrifted) and have it out on full display in my kitchen at all times. It's beautiful, functional and versatile, the perfect combination. I keep my antique silverware in it which gets used on a daily basis. When it's party time I add a few paper napkins on the other side of the silverware, grab the handle and plop it where it needs to go. In the dining room, by the stove for soup, outside on the patio. Makes for easy set up!