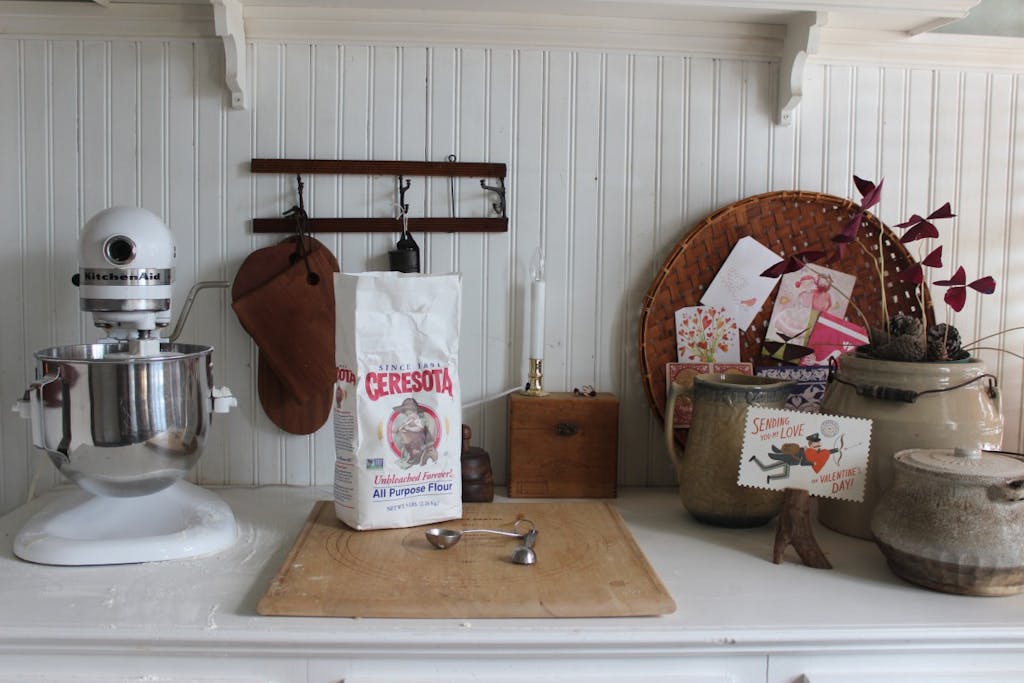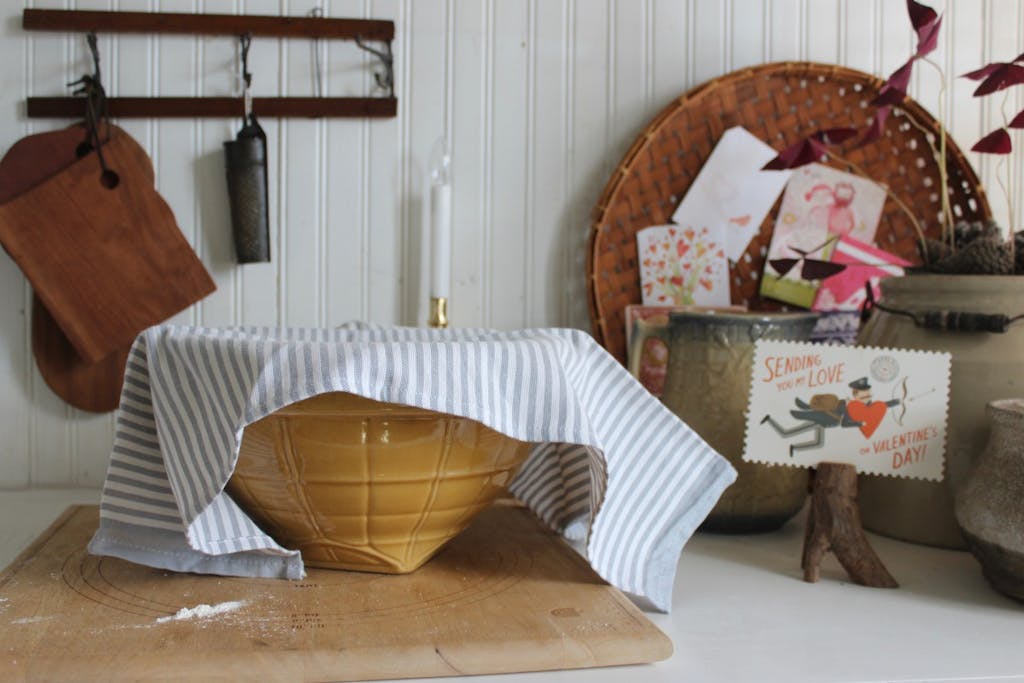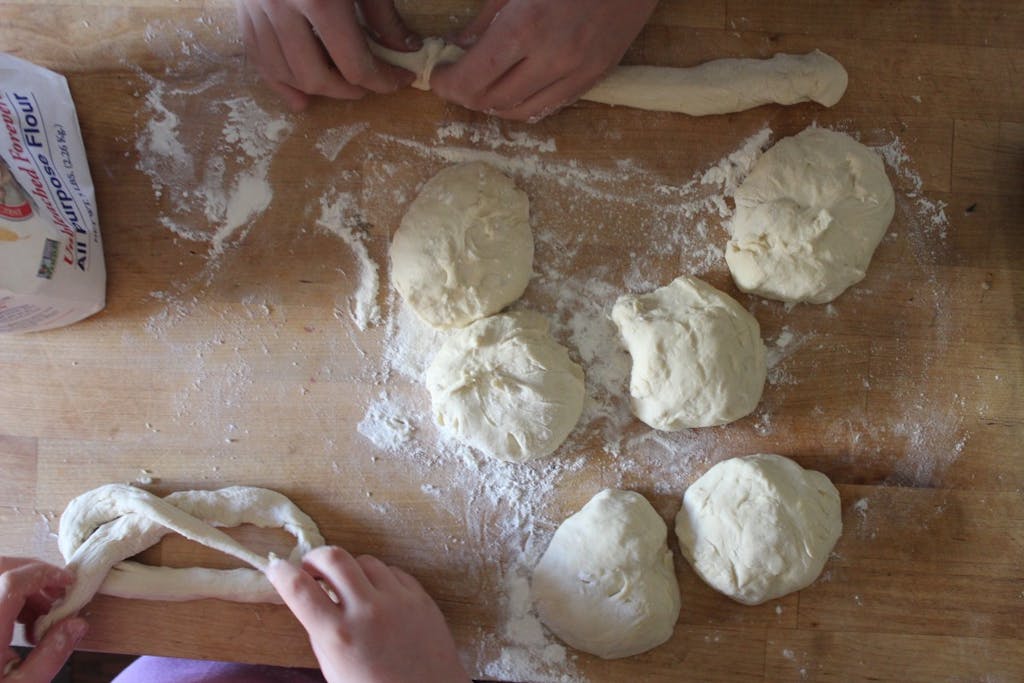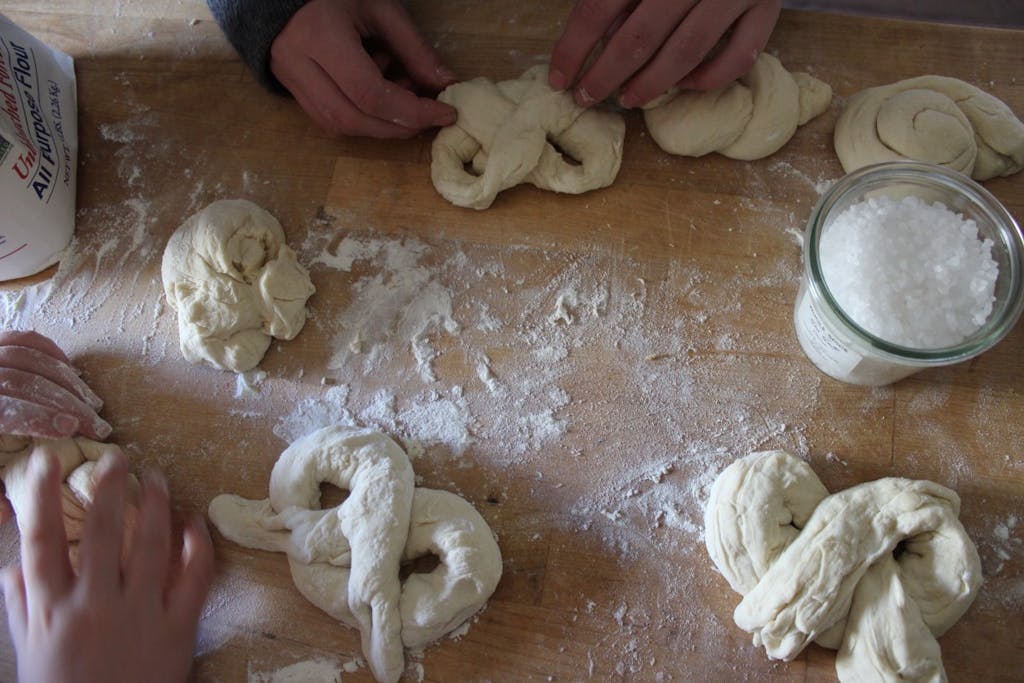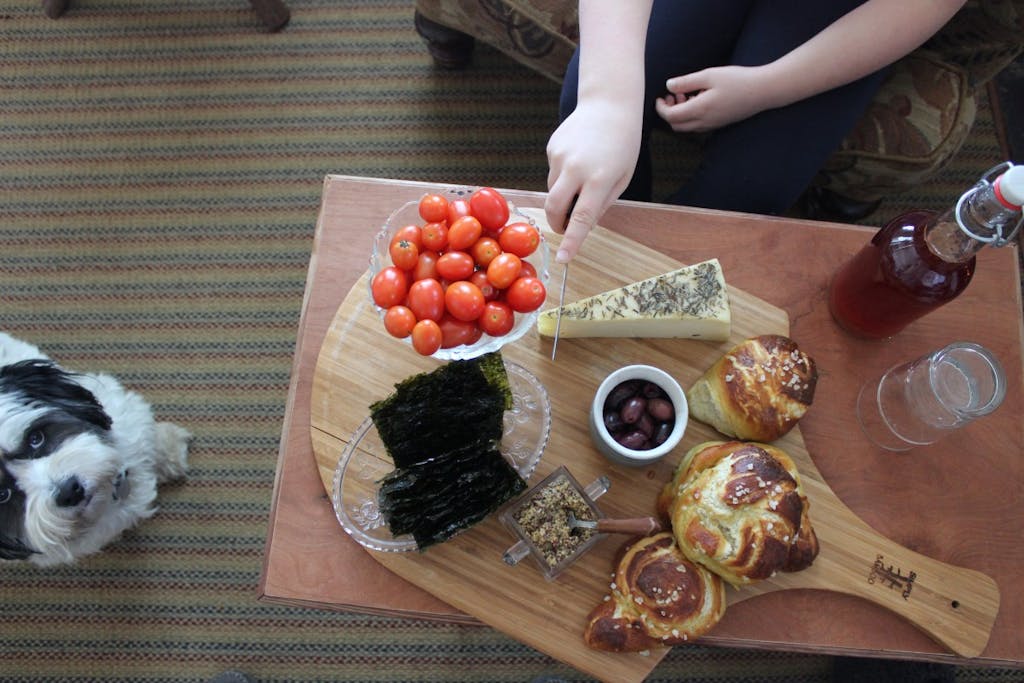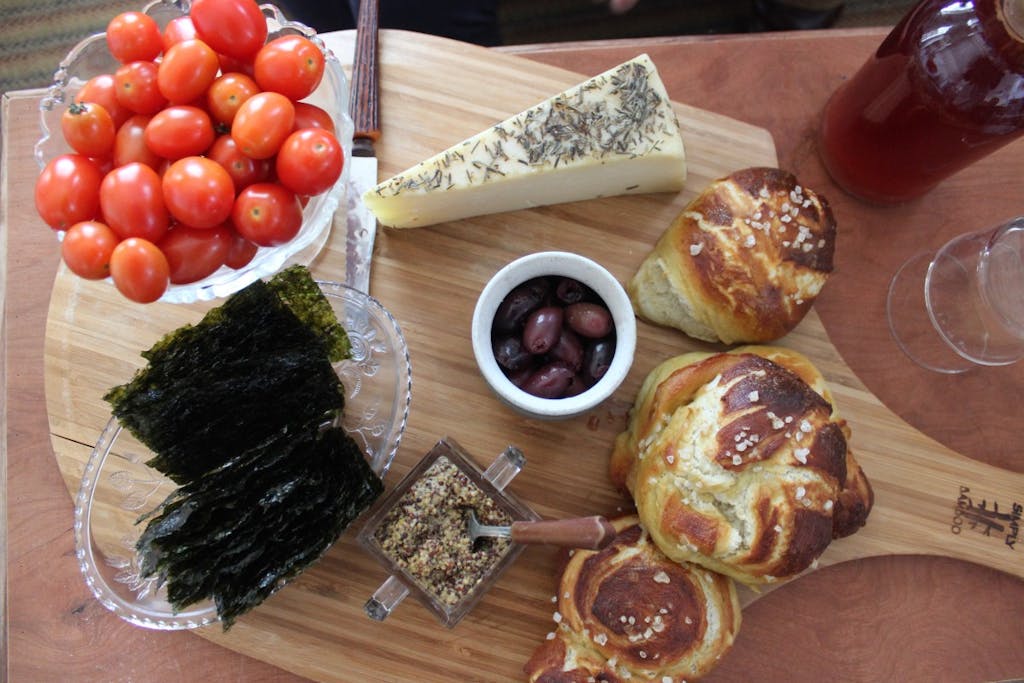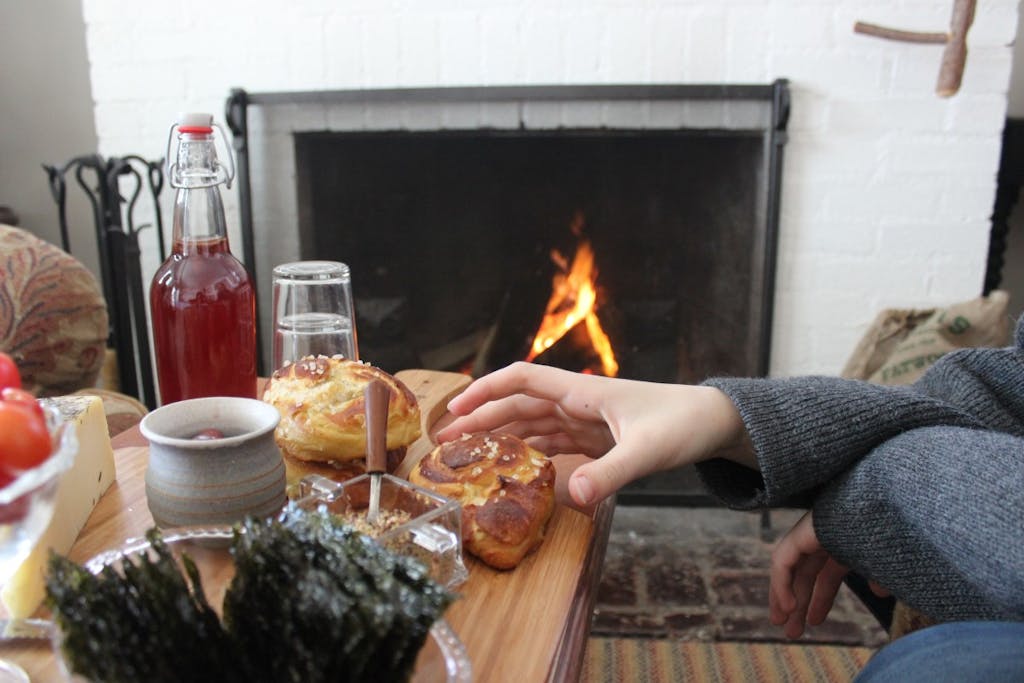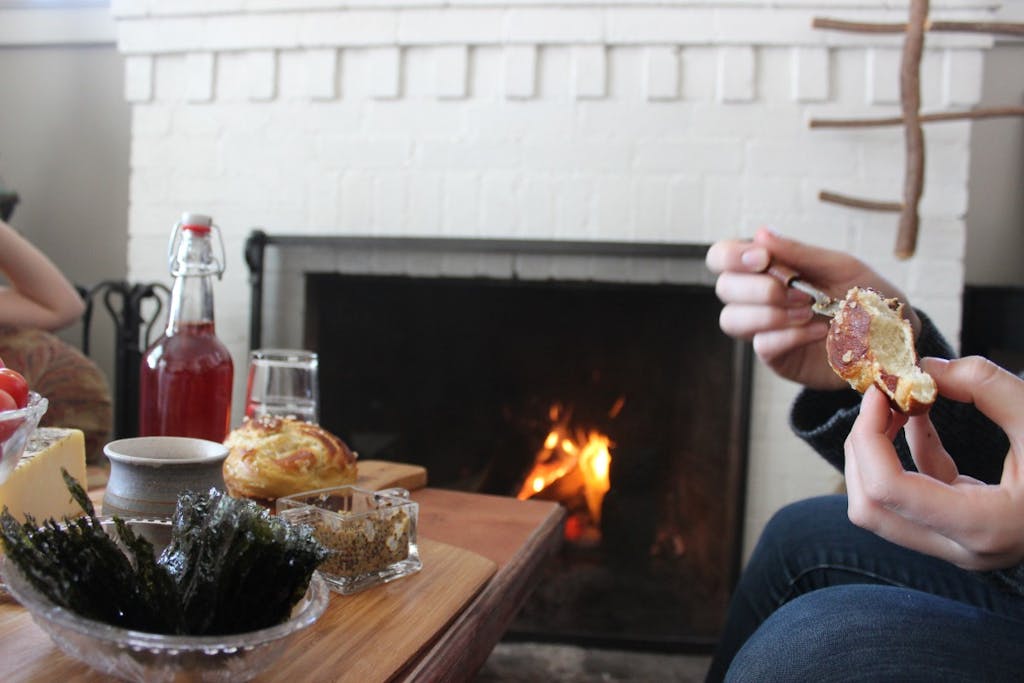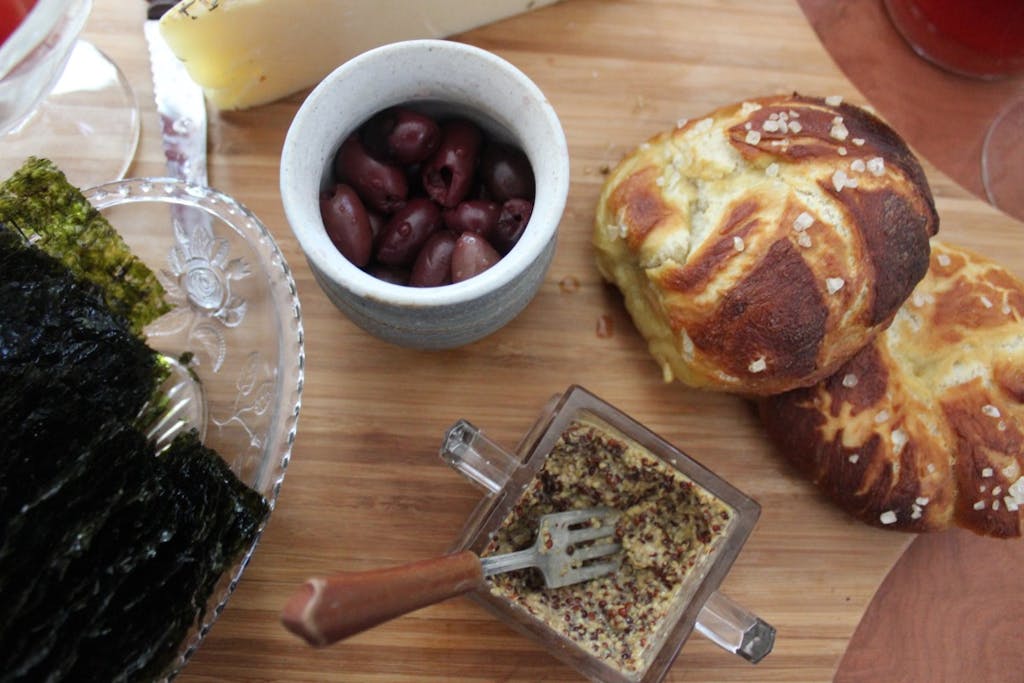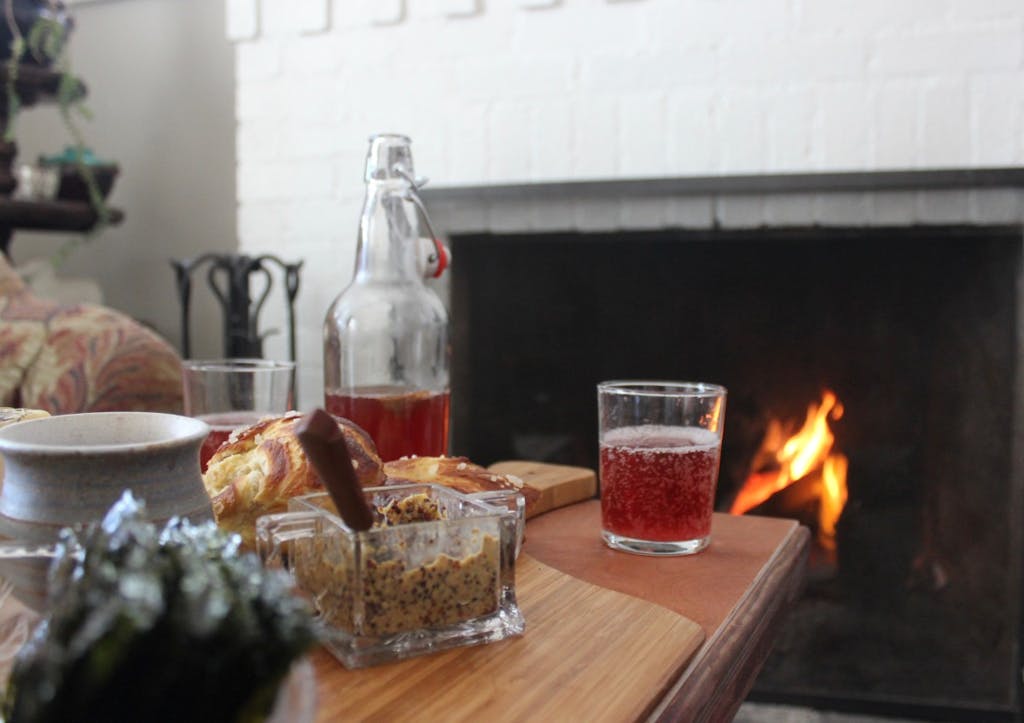 I love an open weekend. One that may fill up with a last minute outing or gathering but could also remain quiet and slow.  On those not so full weekends, along with a roast chicken on Sunday ,there is usually a snack tray of sorts on Saturday.
As much as I love to sit down to as many meals together as possible there is something so simple and casual yet interactive and open ended about a board of nibblies.
Our snacks may sit front and center by the fire as we gather around to feast and chat. Or maybe side saddle as we play a board game at the dining room table.  Or sometimes just  simply set up on the kitchen counter to be grazed upon throughout the day by those passing by.
Some Saturdays are simple with fruit, cheese and some nuts.  Or when we're feeling a bit fancy we might step it up a notch with some smoked salmon.
When I recently saw the cover of the February Martha I knew our next snack board had to consist of homemade soft pretzels. I've been making this recipe for years now. I love how quick and easy it is.  I do have plans of trying Lina Kulchinsky's recipe very soon though.
Along with the pretzels, I served up a seedy mustard, homemade sauerkraut,  rosemary cheese, olives, seaweed and cherry tomatoes. We also popped a bottle of homemade kombucha (stay tuned for a post on that soon!).
Today, just as I had set the snacks down in front of the fire, aunt Izzy stopped by and then not long after my dad.  There was plenty for everyone and our impromptu snack tray party was a huge hit.
We all decided sauerkraut atop a  soft pretzel is a pretty perfect combo!