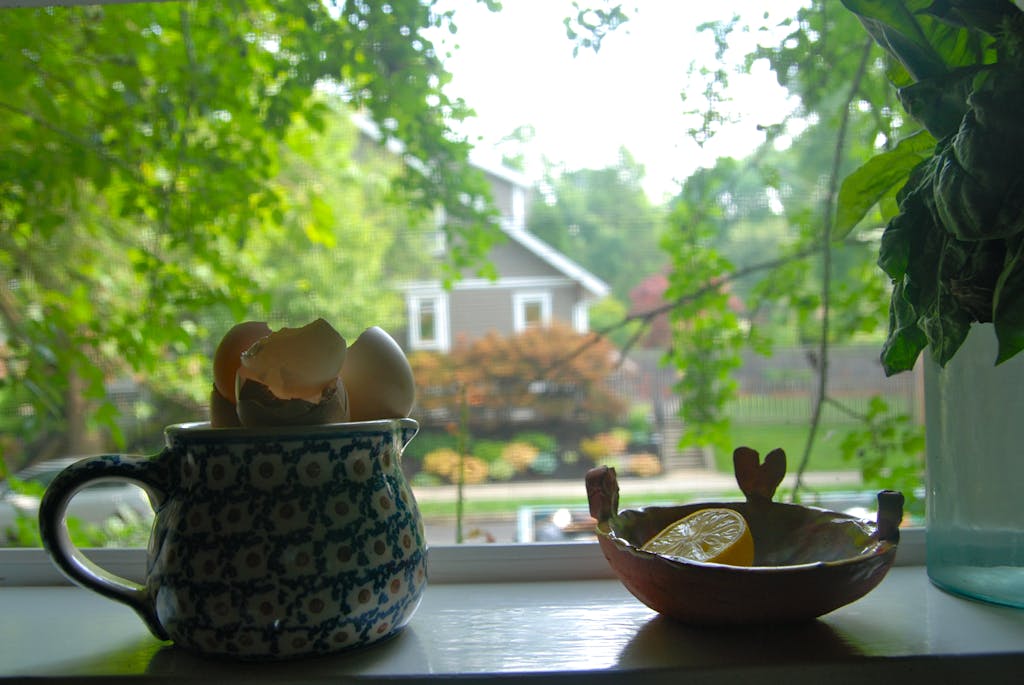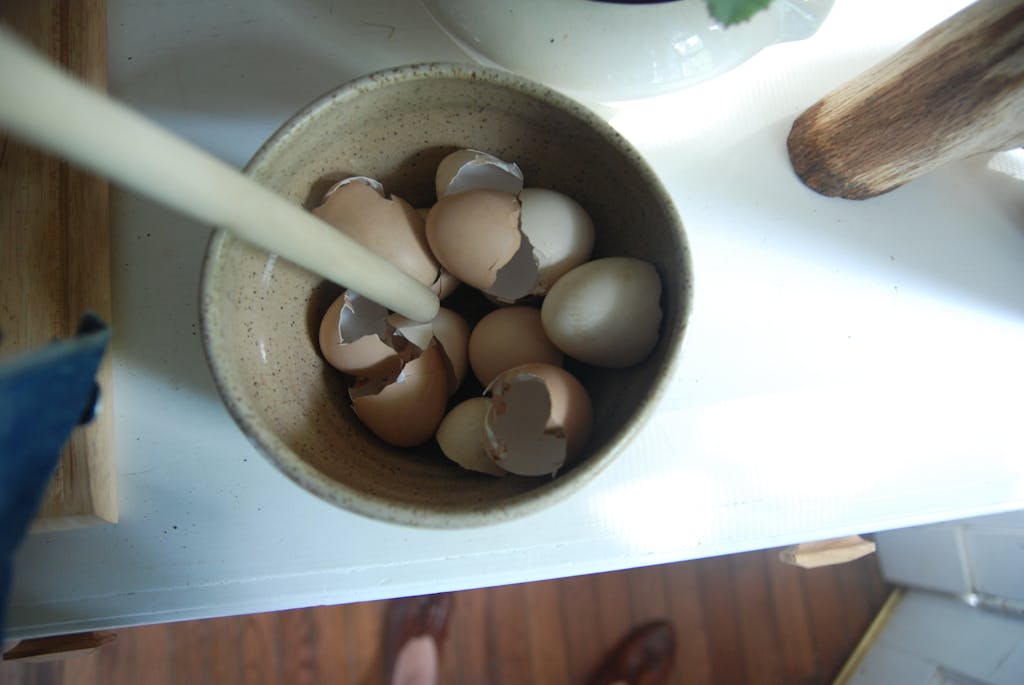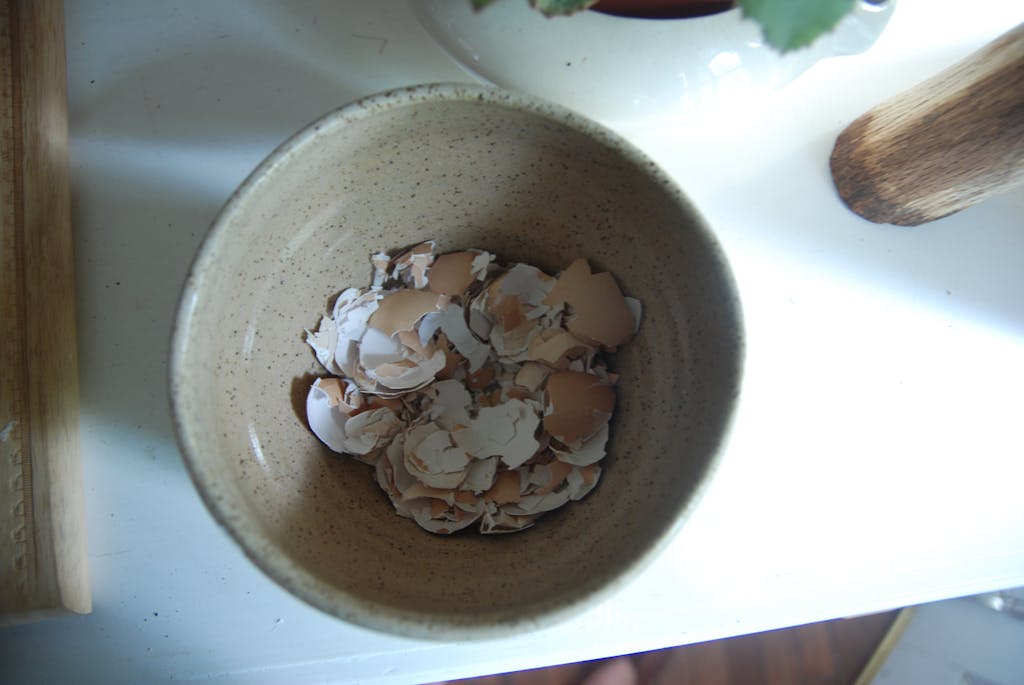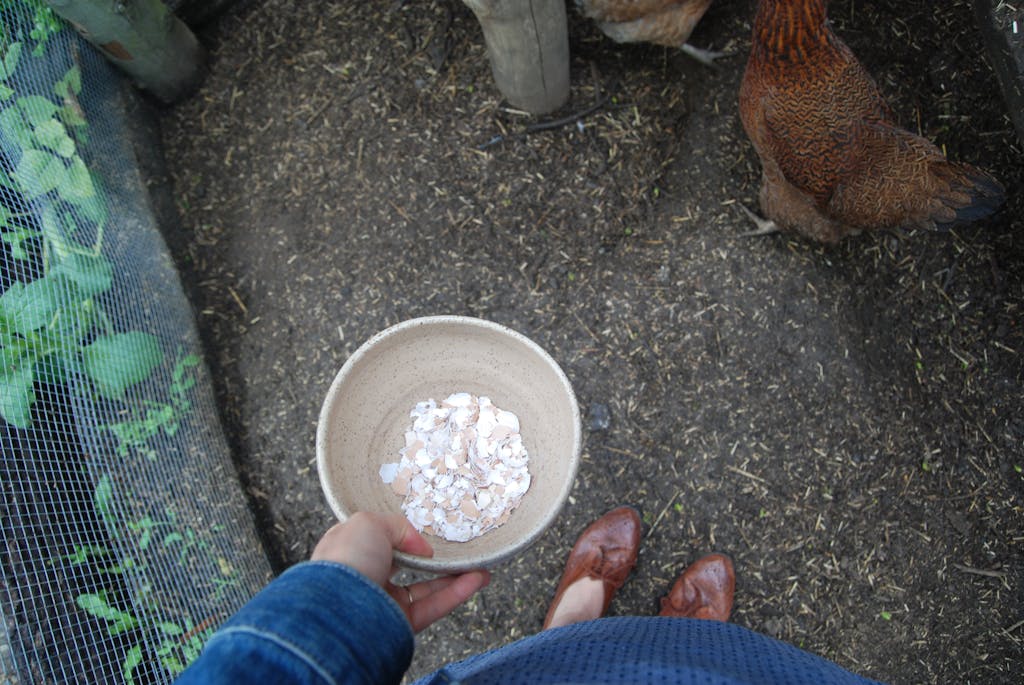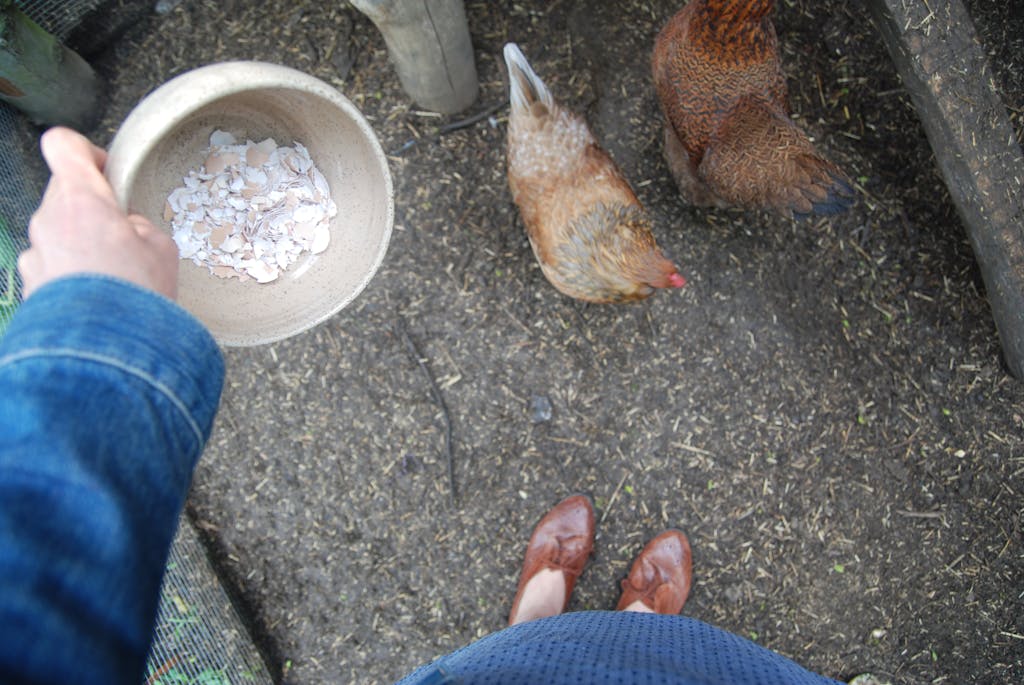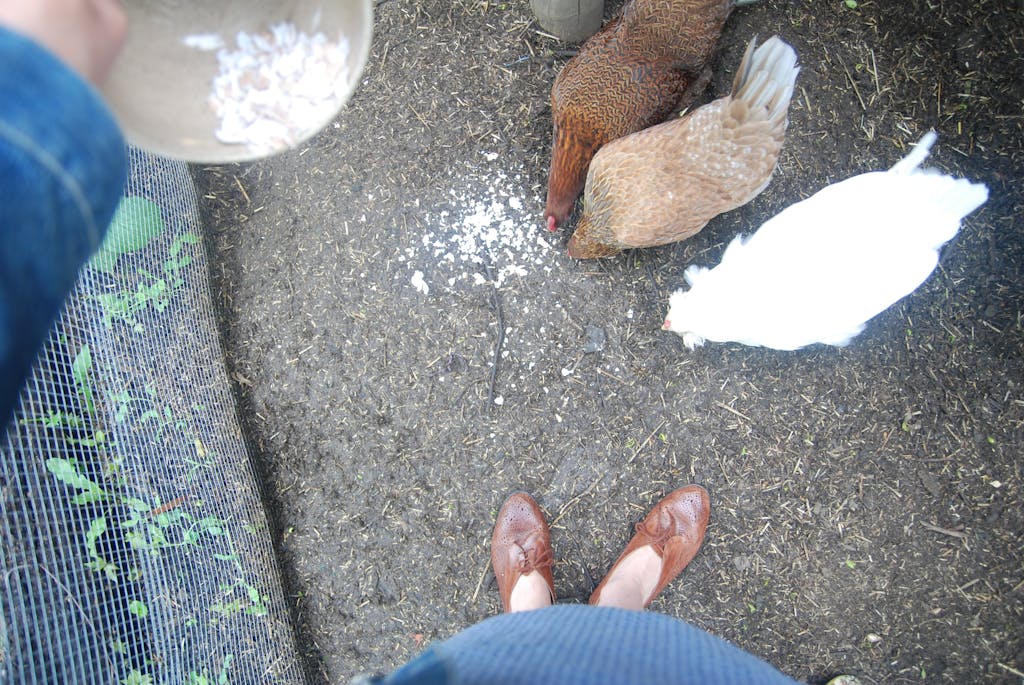 lately i have noticed that our egg's shells are a bit thin and brittle.
i had read about the best source of calcium for a hen is her own egg shell.
so i began saving the shells on my kitchen window sill.
it is important to crush the shells either by hand or in a blender or food processor so the hens don't recognize them and start pecking at their own eggs.
i like the simplicity of this and the full cycle of the egg.