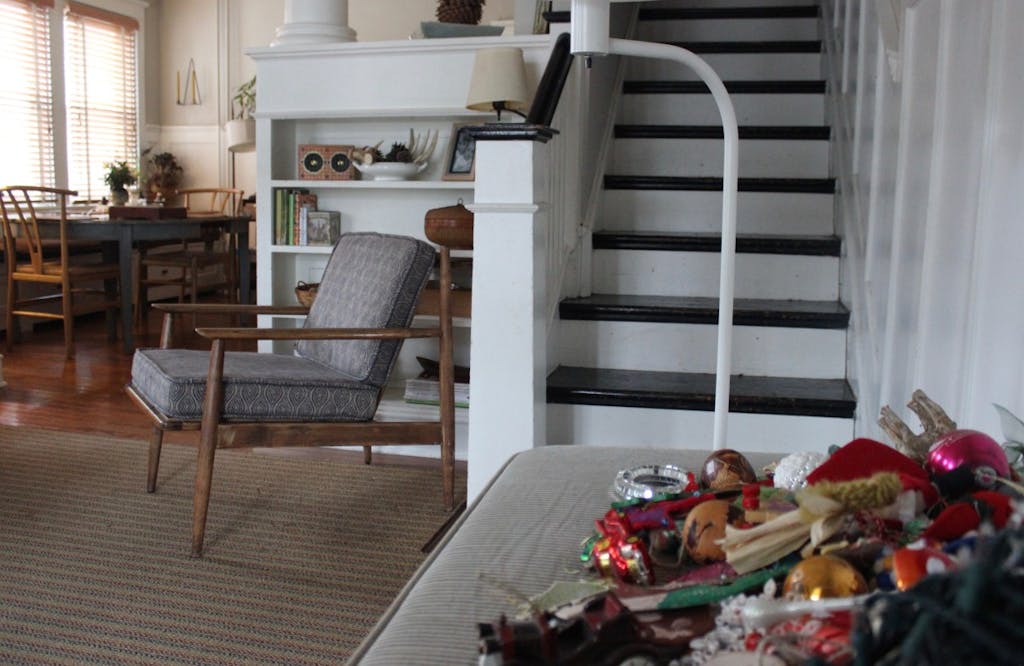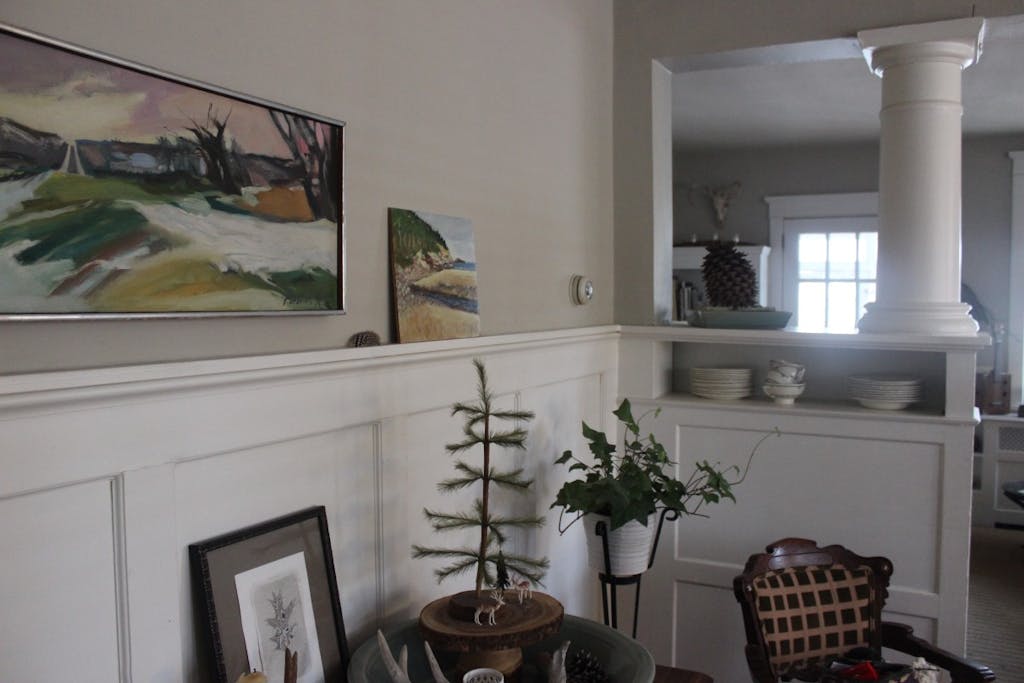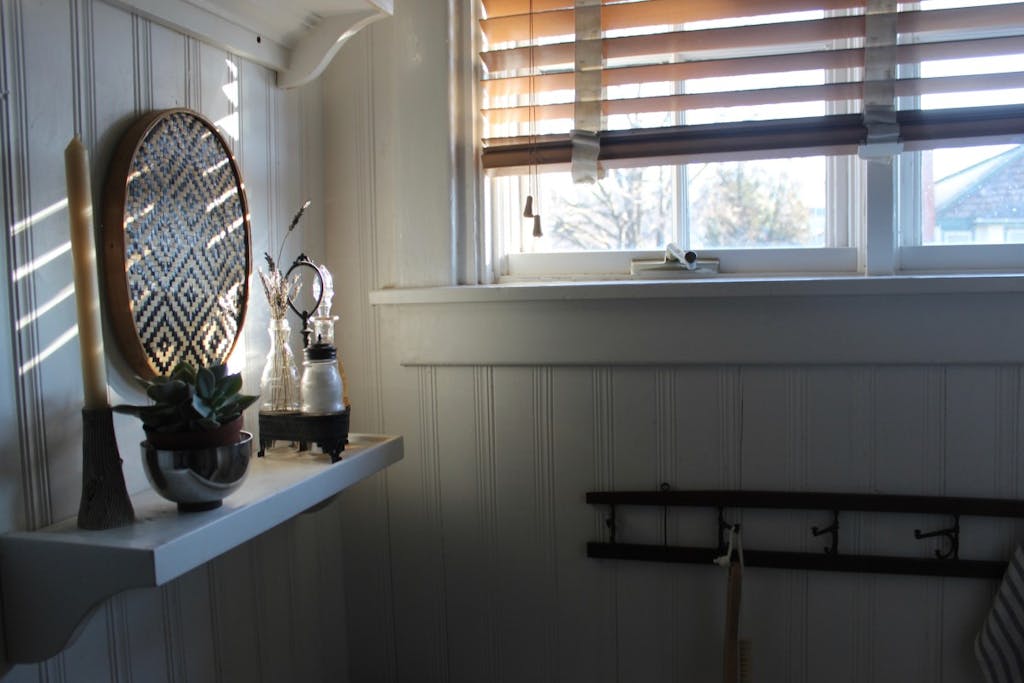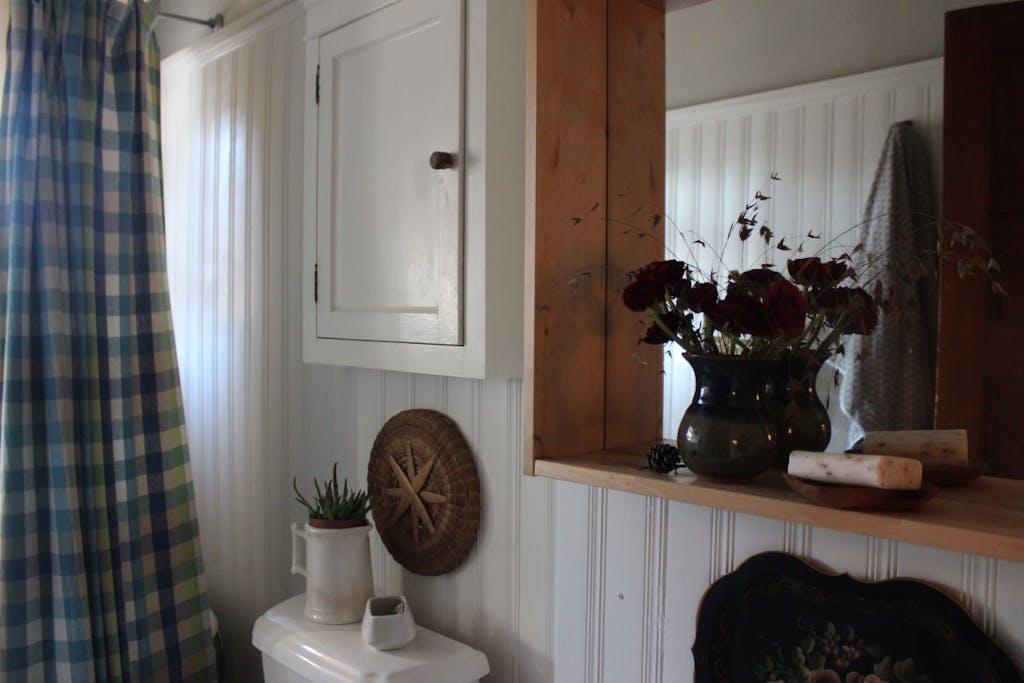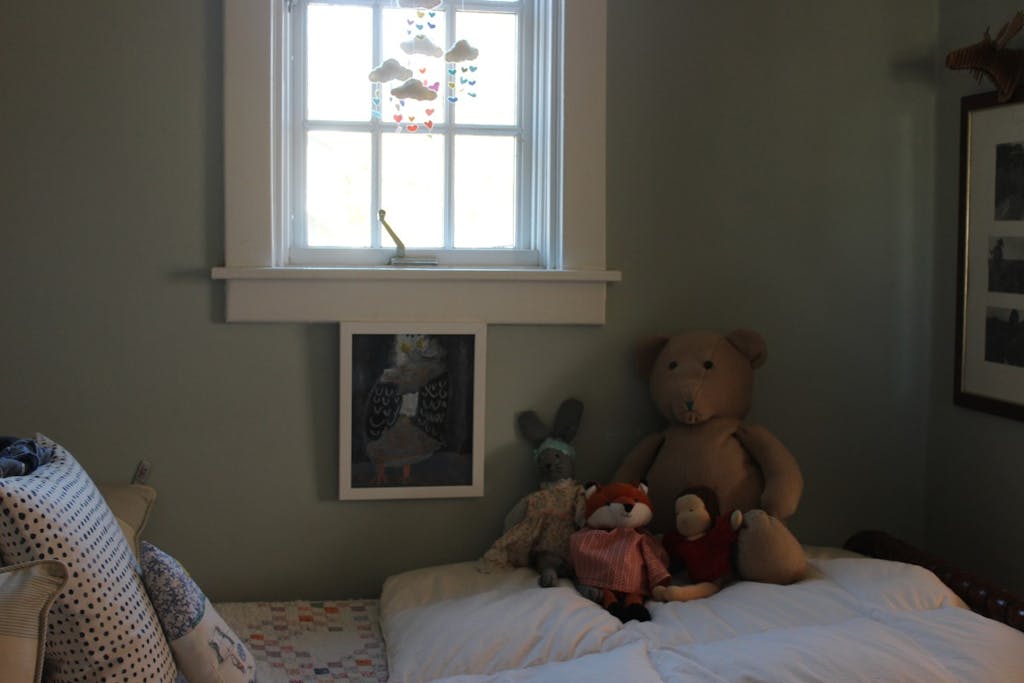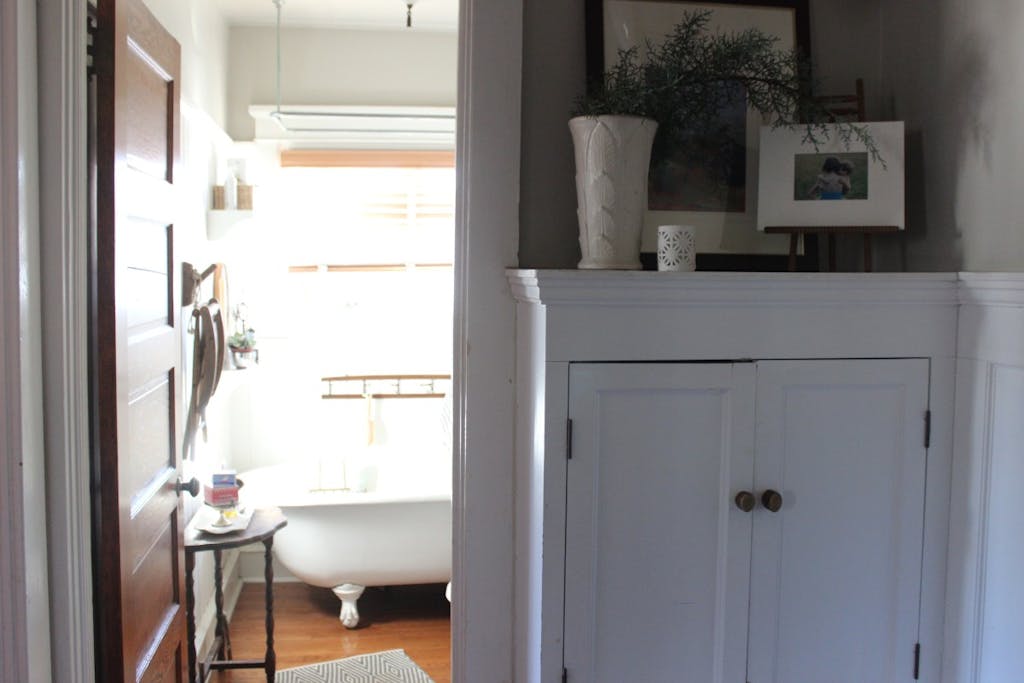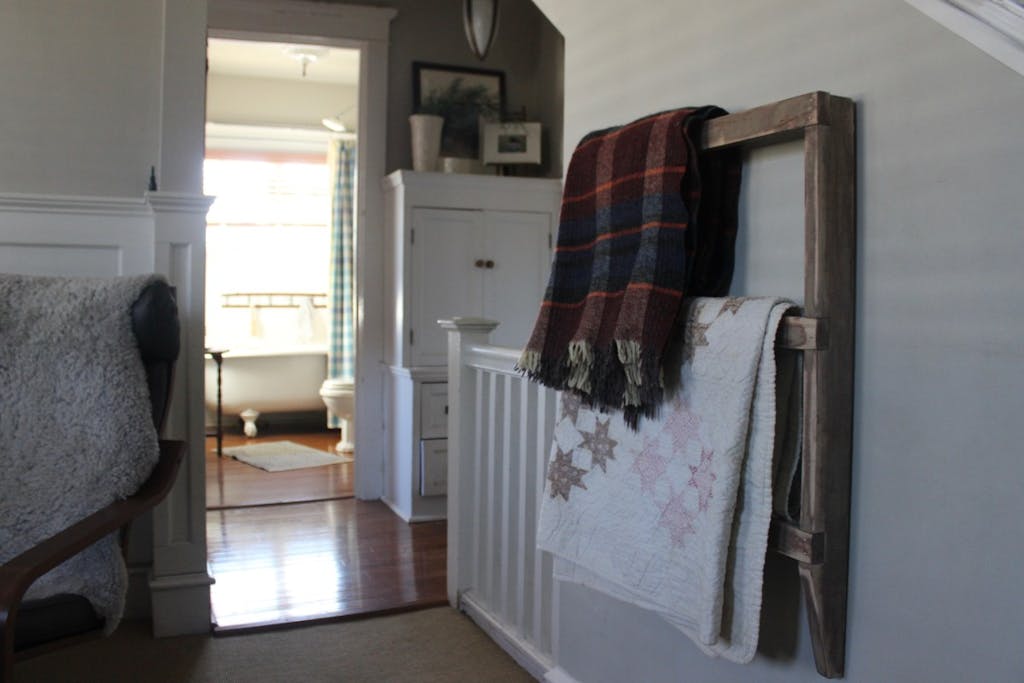 1. The tree is down along with much of the Christmas decor. Our home feels a bit bigger and lighter.
2. I finally found an antique vanity plateau mirror for my dining room table. I am always admiring the one that my mom has on her table. I like how it dresses things up a bit and reflects the candle light.
3. My mom had two leaf prints (made by Chris) framed and wrapped up under the tree for me.
4. Chris made fun of my most recent re-purposing of an antique cruet set which I filled with bath oil, Epsom salts and dried lavender. He asked if he should carve some salad tongs for my next bath.
5. Nothing like a new succulent and some ranunculus to freshen up the bathroom.
6. Paperwhites and amaryllis bulbs are a January must!
7. The sweetest handmade mobile gifted to Norah from a crafty neighbor home from college.
8. Starting to frame more photographs to be hung in this little hallway space.
9. A vintage quilt rack to hold our collection of quilts and wool blankets.