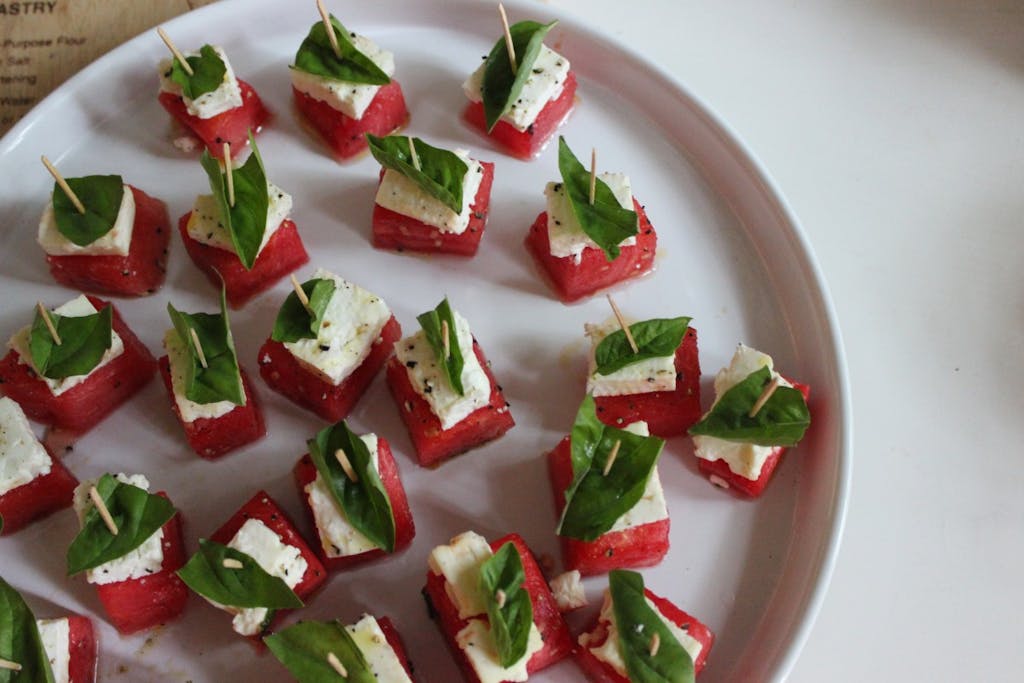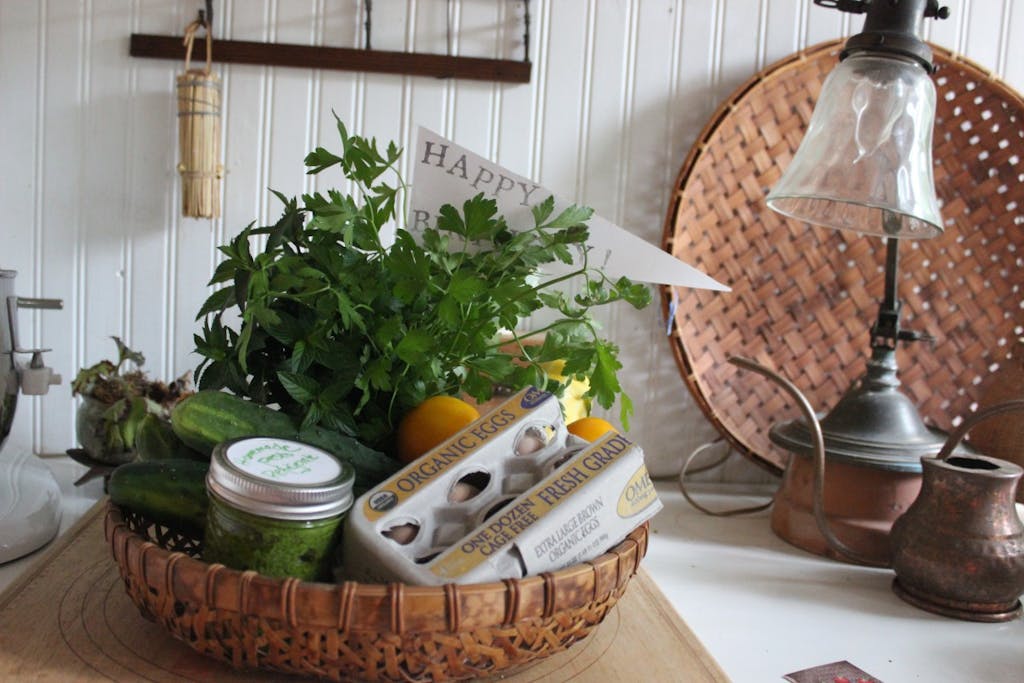 Just a quick post to share an easy and refreshing recipe made with three of my favorite summer flavors. It's a perfect appetizer to bring to any picnic or party this summer. And it's pretty too.
Watermelon, feta and basil. Stack up the three ingredients and hold together with a toothpick. Sprinkle with some cracked black pepper and a drizzle of olive oil and voila!
I brought this to my Aunt Patty's birthday luncheon today and it was quite the hit.
I also gifted her a little homegrown basket of goodies. Cucumbers, yellow squash, tomatoes, fresh herbs, eggs and homemade pesto.
Also don't forget to visit Tend to gather all sorts of garden tips, stories and inspiration. I write on Fridays.